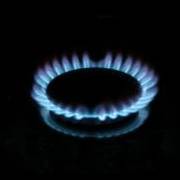 Many energy experts are urging households to lock into low fixed tariffs amid a fear prices could rise after the cheapest tariff was pulled.
Ovo Energy withdrew its table-topping deal last week, while Npower will hike prices for tens of thousands next week (see the Ovo and Npower price hikes MSE news stories).
Ovo specifically blames the rise in wholesale prices paid by power firms to buy energy for the increase. Figures from energy analyst firm Utilyx show wholesale electricity prices are up 14% since their low in late March.
Meanwhile, the price power firms pay today for gas next winter (which can be bought in advance) is up by 54% compared to the average price they'd have paid last winter for immediate use.
Regardless of whether you fix or not, if you're lumbering on your provider's standard tariff you should switch as the difference between the top standard rates and the top online rates is around £300 per year for a typical customer (see the Cheap Gas & Electricity guide).
As well as a fixed tariff, where the price you pay per energy unit is constant for the term, you can also cap costs which means prices cannot rise beyond a defined point, but they can drop.
We asked five experts today whether you should fix. Here are their views:
Should you fix? - the 'yes' camp
Mark Todd, director of price comparison site Energyhelpline.com, says: "The market seems to be bottoming out and there is a chance next winter that we may see prices start to rise again.

"Now could be a great time to opt for a fixed tariff if customers want stability as fixed rates are at their lowest level for two years. However, there are signs this may change soon so for some it will be question of taking the gamble now before it is too late."
Andrew Horstead, research manager at Utilyx, says: "People should start thinking about taking advantage of low fixed prices now. I am coming to the view that we have seen the market low (in wholesale prices).
"It is unlikely that suppliers will lower tariffs going forward, particularly if we have seen the bottom of the market."
Should you fix? - the 'yes, but with caveats' camp
Ann Robinson, director of consumer policy at price comparison site uSwitch.com, says: "If you want peace of mind they you should fix but you should be looking at the longer term fixes. My view is that prices will remain stable or fall by this time next year but rise later.
"If there is a good five-year deal it is worth thinking about it as prices may rise later, though you will pay a premium for such a long fix."
Should you fix? - the 'wait' camp
Ken Geddes, sales and marketing director at price comparison site Energylinx.com, says: "For now, we would push towards the best variable deal with the lowest standing charge as there is nothing around the corner to say prices will go through the roof.
"But be ready to fix in September of October if things look like they will change."
Should you fix? - the 'sitting on the fence' camp
A spokesman for price comparison site Moneysupermarket.com says: "Given the volatility in the market with pricing, customers should move to the deal with best suits their needs."
Our view
Martin Lewis, MoneySavingExpert.com creator, says: "Much like fixed rate mortgages, a capped tariff gives price surety. Even the regulator says in the long term prices are likely to rise substantially.
"So if you can get a cheap cap, without paying a premium, the only downside risk is that you may have to pay an exit penalty if you find something cheaper.
"This is a small price to pay for stability for those whose finances are precarious."
How do fix and variable prices vary?
One-year fixes. There is little difference in average prices between the top variable rates and top one-year fixed rates.

Figures from Energyhelpline show that the top variable deal for average consumption, Npower's Sign Online 18, is only £7 a year cheaper, at £876 a year, than the top fixed plan, Eon's £883 per year FixOnline tariff.

This is despite fixed and capped tariffs generally attracting a premium to pay for the added security of knowing your payments.


Longer term fixes. Here, there is a premium to pay. Energyhelpline says the best two-year fix, Scottish Power's Capped price energy June 2012 deal, costs £1,111 for an average household.

This is £235 more expensive than the best variable deal. Therefore, prices would need to rise by at least 26% over the two years to be better off on the two-year deal.

Over five years, EDF's fixed price 2015 deal costs £1,198 a year on average, meaning prices would have to rise by at least 36% over the term to make it worthwhile compared to the top variable rate.
Many fixed and capped deals have an exit penalty, sometimes of up to £70, if you leave before the end of the term. They only become a problem if you pay them and the deal you move to saves you less than the cost of the penalty.
How to choose the best deal
Once you've decided whether to fix or not, do a comparison of the tariffs available and switch if you can save (see the Cheap Gas & Electricity guide).
When switching, don't believe the hype from the major firms which often claim they have the cheapest prices.
The energy market is complicated so determining which is the cheapest provider for you depends on where you live and how much power you use.
Further reading/Key links
Slash energy costs: Cheap Gas & Electricity
Your rights: Fight Energy Direct Debits
Capped tariff help: Is your Cap/Fix ending soon?
Boiler protection: Boiler Cover