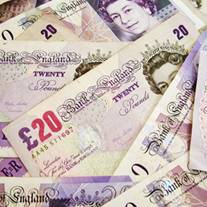 Consumers have been warned personal loan interest rates are unlikely to fall much further following a recent mini price war.
This is despite average loan rates standing at 12.8%, which is 4.1 percentage points above typical pre-credit crunch rates in July 2007.
At the time, Bank of England base rate stood at 5.75%, compared to 0.5% now (see the Loan rates soaring MSE News story).
Experts insist the reductions could be over after three major players shaved their rates this week, as there is little incentive for lenders to make further cuts (see the Cheap Loans guide).
This week, the following lenders cut rates:
Nationwide Building Society. It lowered the cost of loans of up to five years between £7,500 and £14,999 from 7.7% to 7.6% for current account holders only. Everyone else who applies via price comparison site Moneysupermarket.com pays 7.7%, though the rate starts at loans from £7,000.


Sainsbury's Bank. It is offering those with a Nectar loyalty card a 0.1 of a percentage point discount on personal loans between £7,500 and £14,999. They're now 7.7%, from 7.8% until 7 October, for between one and seven year terms (see the Boost Loyalty Points guide).


Tesco Bank. It is offering 7.7% for loans between £7,500 and £14,999, which represents a cut of 0.2 of a percentage point.
The rates quoted are 'typical' which means only two thirds get that rate, meaning many will pay more.
No incentives
It's unlikely we will see significant rate cuts in the near future, it is claimed.
Michelle Slade, from financial information provider Moneyfacts, says: "While I can see providers, particularly the supermarkets, continuing to make small amendments, I don't think we will see any big changes in rates."
David Black, from analyst firm Defaqto, says: "I would be surprised to see rates drop as there's generally not a great appetite to reduce them, as existing customers tend to stick with their bank."
Credit card loans
To borrow money to spend with, 0% purchase cards can undercut loan rates. Tesco currently offers 0% on purchases for 13 months (see the Short Term Interest-Free Loans guide).
To reduce the cost of existing debt, credit card balance transfer offers are often cheaper than loans. Barclaycard, Natwest and Royal Bank of Scotland all offer 0% on transfers for 16 months with a 2.9% fee of the amount shifted (see the Best Balance Transfers guide).
Dan Plant, MoneySavingExpert.com money analyst, says: "Rates creeping down on loans is positive but the cheapest way to borrow, if you can pay the debt off in a year or so, is to get a 0% credit card."
To get the lowest rates on loans or credit cards, it's always best to keep your credit history clean by paying all bills on time (see the Credit Rating guide).
Further reading/Key links
Borrow for less: Cheap Loans
Cut the price of loans: Slash Existing Loan Costs
Turn credit cards into loan lenders: Cheap Credit Card Loans