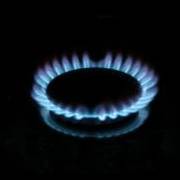 Update, 30 November, 8pm: The EDF offer (outlined below) has been extended. There's no end date but it could be pulled any time from Thursday.
Households wanting to switch energy supplier in the midst of the bitter wintry temperatures only have a few hours to snap up the table-topping deal.
EDF Energy is pulling the £100 welcome bonus on its OnlineSaver Version 7 plan tomorrow (see the Cheap Gas & Electricity guide).
The company stresses the tariff itself won't disappear, only the £100 cashback, though EDF has yet to confirm whether or not a lower bonus will be paid (this story will be updated when it does).
The tariff, at an average £967 a year, according to price comparison site uSwitch.com, is guaranteed to be 2% lower than the provider's standard tariff until the end of 2011.
But with the cashback, it comes in at £867 in the first year.
This compares to the next best deal, according to uSwitch, at a typical £938 a year from First Utility.
However, while it will be best value for many, tariffs are judged on a nationwide average so will not be number one for everyone.
That is why it is crucial to do a comparison based on your circumstances using a specialist comparison site (see the Cheap Gas & Electricity guide).
The best deals are available to those who get their bills online and pay by monthly direct debit.
Price hikes
With the great energy price hike that will bring misery to at least 13.5 million households having begun last week, anyone who has not switched recently should urgently look for a better deal.
Scottish Power hit 2.5 million homes with an average price hike of 2% for gas and 8.9% for electricity last Thursday.
Some three million Scottish & Southern Energy households will see electricity hikes of 9.4% from this Wednesday. British Gas, meanwhile, will increase prices by an average 7% from 10 December for eight million gas and electricity customers.
EDF says it won't increase prices until March, though it hit 1.2 million households with a price jump in October, while Eon and Npower, the last of the 'Big Six', have yet to show their hand.
Further reading/Key links
Slash energy costs: Cheap Gas & Electricity
Your rights: Fight Energy Direct Debits
Capped tariff help: Is Your Cap/Fix Ending Soon?
Boiler protection: Boiler Cover