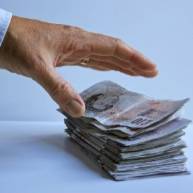 Some victims of debt insurance mis-selling may have to wait over two years to discover if they will receive compensation.
At best, the independent arbitrator, the Financial Ombudsman Service, admits most will need to wait between nine and 12 months.
This is the result of a double whammy of delays meaning those already in debt face the frustration of a torturous lag after claiming redress (see the PPI Reclaiming guide).
Yet as consumers win approximately eight out of ten payment protection insurance (PPI) cases the Ombudsman adjudicates over it is still the route to take for genuine claims as it's free and the payouts can total thousands of pounds, even though it can be slow.
The initial problem that caused the hold-ups is the financial services industry grossly underestimated the mammoth volume of likely PPI complaints.
As a result, the Ombudsman has not employed enough staff – it took on 300 this year – to deal with the 2,000+ PPI cases it gets every week.
To make matters worse, banks are now attempting to derail the compensation process by putting PPI claims on hold pending the result of a test case brought by their trade body, the British Bankers' Association.
It is seeking a judicial review to stop City regulator, the Financial Services Authority, from forcing lenders to review millions of past PPI sales for possible mis-selling. That would lead to mass compensation for up to three million victims, which could top £2 billion.
The arbitrator says that since the hold began in October, banks have often been sluggish in providing information on cases the Ombudsman is already investigating which further slows proceedings.
The hold also means the overworked Ombudsman will be further bombarded with cases as more consumers are forced to seek redress from it as the banks shun their customers' complaints.
Consumers can only use the Ombudsman after complaining to their financial provider.
The 2,000 weekly complaints figure is double the typical number the Ombudsman was receiving before the hold on PPI, which covers credit card and loan repayments if you cannot work.
The volume could grow further as there is usually an eight week lag between complaining to a bank and then to the Ombudsman.
It is now eight weeks since the hold, in defiance of the FSA, which has stated providers must continue to hear cases during the legal process.
'My two year wait'
One consumer is still waiting for a decision two years after first submitting a claim to the Ombudsman, following an unsuccessful complaint to his credit card provider, Lloyds TSB.
Mr Hall, from Kent, who wants his first name kept secret, is claiming £8,000 in compensation after being told by Lloyds he was not covered for unemployment as he was self employed, despite saying he declared he worked for himself when buying the policy.
His claims management company Challengeyour.com first sent his case to the Ombudsman in December 2008. Following letter after letter, two years on, he is still waiting for a decision.
Hall says: "I am frustrated and I just want an answer as it is taking far too long. I am lucky I don't need the money but other people are less fortunate and may need it sooner."
Martin Lewis, creator of MoneySavingExpert.com, says: "This is not a good tale, and the worry is it may put people off reclaiming and getting money back that has been unfairly taken from the banks.

"Yet it mustn't. It is to be hoped this will delay rather than kibosh justice.
"Banks are doing all they can to keep hold of the billions of pounds they have unfairly taken – this is just another side effect of their delaying tactics.

"The message remains: if you have a loan or credit card sold to you in the last six years and it includes payment protection insurance, check now whether it was correctly sold.
"If not, write to your bank and ask for your money back. Your bank will most likely reject your letter but then take it to the Ombudsman and in time justice will come – but it will take some perseverance."
How the Ombudsman works
Those seeking redress from the arbitrator must go through a two-stage process in many cases. The case is first heard by a less experienced 'adjudicator'. If either side rejects the adjudicator's decision it is heard by a more senior ombudsman.
The Ombudsman admits it can take between nine and 12 months for an adjudicator to rule on a PPI case and over a year for an ombudsman to decide, though it cannot give a precise time-frame.
In comparison, around 75% of non-PPI cases are heard by an adjudicator within six months, while half are considered within three months. Only one in ten typically go to an Ombudsman.
An Ombudsman spokesman says: "We know PPI cases are taking a long time but we are receiving more complaints than we were told about."
He says Mr Hall's case is "towards the longer end of the scale".
The organisation explains that, following detailed discussions with banks and other lenders, it expected around 50,000 PPI cases during the 2010/11 financial year. By October, six months in, it already had received 50,000.
The Ombudsman currently employs around 1,600 staff, 70 of whom are Ombudsmen. The rest are primarily adjudicators.
Almost half of all cases it receives concern PPI. It says the same proportion of staff work on PPI cases.
Asked if it plans to employ extra staff, the Ombudsman spokesman said this will be revealed in its new year corporate plan.
Delaying tactics
Banks were supposed to implement new rules yesterday to review past cases of mis-selling. It is expected that many will ignore this requirement.
Only Santander, of the major lenders, is continuing to consider complaints about PPI.
If the banks win the test case, it is possible the PPI reclaiming bandwagon could come to a shuddering halt as happened in the bank charges saga when the banks won the historic test case in November last year.
Further reading/Key links
Ombudsman guide: Financial Fight Back
Reclaim mis-sold debt insurance: PPI Reclaiming
Other issue-specific reclaim guides: Bank Charges, Credit Card Charges, Direct Debits, Setting Off, Mortgage Arrears, Endowment Mis-selling