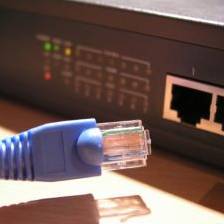 O2 broadband customers face price hikes from April.
The communications giant is increasing its home broadband prices by almost £50 a year in some cases. The rises will hit new and current customers.
However, the change means any user unhappy with the rise can leave O2, even if they are still within their contract term.
Cost hikes
The amount O2 customers will see prices rise by depends on their package and when they signed up.
Those who signed up to a package from September 2010 will see an increase of between 33p and 58p a month.
Anyone on older O2 packages, will see steeper price increases of between £1.84 and £3.63 a month.
Customers on O2's Access package, which enables them to connect via a BT landline, will face hikes of between £2.63 (pre-September 2010) and £4.12 a month (post-September 2010).
The rises begin in April, though only once any introductory offer ends.
How to beat the hikes
If you're an O2 broadband customer tied into a deal, the price rise means you can escape, simply by informing the provider within 30 days.
O2 states: "We believe we offer a fantastic value for money broadband and home phone service. However, you can leave without penalty if you tell us within 30 days of receiving your price change notification letter or email."
If you're an O2 customer, check if it's worth switching to cut costs. Before you do, ensure you will get the required internet speed from your new provider as this can vary wildly (see the Cheap Broadband guide for full details).
O2 is not alone in increasing prices.
Virgin Media will raise costs on one of its seven available packages (the L 10Mb deal) by 75p per month in April.
BT, O2, Orange, Sky and Talk Talk say they have no current plans to raise broadband prices.
An O2 spokeswoman says: "We want our customers to continue to receive a great service, which means investing more in our network and, as a result, we are increasing our prices."
Further reading/Key links
Cut costs: Cheap Home Phones, Cheap Broadband
Protect your PC or laptop: Free Anti-Virus Software
Guard against fraud: Free ID Fraud Protection