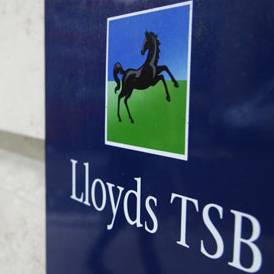 Lloyds Banking Group has revealed a large spike in the number of complaints it receives, driven by a surge in gripes about mis-sold debt insurance.
The UK's largest bank stresses that with payment protection insurance (PPI) stats stripped out of the data, the number of complaints made by its customers in the second half of 2010 dropped (see the Financial Fight Back guide).
Lloyds – which includes Lloyds TSB, Halifax, Birmingham Midshires and Cheltenham & Gloucester – received 329,761 complaints between July and December last year compared to 288,717 during the previous six months – a 14% rise.
Excluding PPI, the bank received 181,461 complaints in the most recent half-year compared to 201,049 – a 10% drop.
Complaints about PPI, which covers credit card, loan and mortgage payments if you cannot work, largely relate to historic problems rather than the bank's performance over recent months. Lloyds stopped selling PPI last July.
PPI complaints dominate gripes made to the Financial Ombudsman Service, which receives around 2,500 complaints a week – and rising – given the insurance has been mis-sold for years by banks and other lenders.
Therefore, the growth in protests made to Lloyds about this type of insurance from 87,668 to 148,300 is not surprising.
Meanwhile, Lloyds upholds 39% of banking complaints in customers' favour, compared to 47% of mortgage complaints, 72% for general insurance and protection, 34% on life and pensions, and 57% on investments.
However, a true analysis of how fair it is to consumers can only be made once the Ombudsman releases stats for the number of complaints it upholds, given it is the independent arbitrator, which is due next week.
Improvements
Lloyds points to its banking division as an area where it has made good ground. It recorded 154,555 protests in the final six months of 2010 in contrast to 175,315 during the first. Interpreted another way, there were 2.1 complaints per 1,000 accounts compared to 2.4.
Martin Dodd, Lloyds Banking Group customer services director, says: "Our customers tell us the two areas we need to improve are the length of time it takes to resolve complaints and the perception that the bank is not taking sufficient ownership of them. We are committed to getting this right."
Lloyds is the first of the major banks to publish its complaints stats for the second half of 2010 so it is impossible to compare its recent performance against the market yet, though it performed reasonably well against some major competitors during the last round of results.
While its 288,717 complaints for the first half of 2010 was the highest of the major players, Lloyds has the most customers – around 30 million.
Therefore, 0.96% of customers made an official protest, compared to 1.19% of Barclays customers, followed by Royal Bank of Scotland (1.07%) and Santander (1.02%).
A complaint is defined as a problem that is not resolved within 48 hours.
Further reading/Key links
Ombudsman guide: Financial Fight Back
Reclaim mis-sold debt insurance: PPI Reclaiming
Other issue-specific reclaim guides: Bank Charges, Credit Card Charges, Direct Debits, Setting Off, Mortgage Arrears