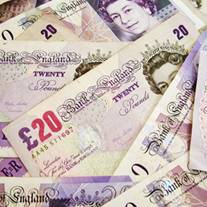 Taxpayer-backed Lloyds Banking Group has axed the sale of controversial debt insurance across all its brands in a landmark move, MoneySavingExpert.com can reveal.
This means Lloyds TSB, Halifax, Bank of Scotland, Cheltenham & Gloucester and Black Horse customers will no longer be pressurised into taking out payment protection insurance (PPI) by their bank after taking out a credit card, loan or mortgage.
A Lloyds spokeswoman says: "Lloyds Banking Group stopped selling PPI from Friday, 23 July across all brands."
Barclays, HSBC, Nationwide, Natwest/RBS and Santander have also stopped selling PPI on many products but, unlike Lloyds, have not completely axed all sales.
The insurance, designed to cover payments if you cannot work, has been a cash-cow for banks for years, and has been a huge driver in subsidising loan rates. But it has also been systematically mis-sold by lenders, though the death knell now appears to have been sounded for PPI (see the PPI Reclaiming guide).
Some estimates have suggested it earned the industry an annual £1.5 billion before the regulator, the Financial Services Authority, got tough on poor sales practices over the past few years.
Lloyds's decision comes after the Competition Commission re-drafted plans in May to prohibit PPI sales by a firm within seven days of it selling a credit product, after Barclays successfully appealed an earlier proposal.
The Commission is consulting on these proposals before publishing its final verdict in the next few weeks.
Instead of selling cover, Lloyds will offer a leaflet on PPI, produced by the British Bankers' Association.
Lloyds, which says it ceased sales for "economic" reasons, insists the move will "not have an impact on income" and has promised not to raise loan and credit card rates as a result.
Mis-selling scandal
Figures from the Financial Ombudsman Service, the independent complaints handler, show in the 12 months to 5 April, there was a 58% rise in protests to it about PPI cover (see the PPI Reclaiming guide).
The Ombudsman receives around 1,000 PPI complaints a week, and a staggering 90% of those who complain to it are awarded compensation.
It's usually far cheaper to buy cover from an independent provider that did not sell you the credit product (see the Loan Insurance, Credit Card Protection and Mortgage Protection guides).
Martin Lewis, MoneySavingExpert.com creator, says: "This insurance has been scandalously mis-sold for years, leaving many consumers in misery. We're jumping for joy at this news and we hope other banks follow suit.
"The product itself isn't bad, it can provide useful protection to people if they're sick or lose their jobs as it covers their repayments.
"People should go to competitive standalone providers rather than banks which sell it at four or five times over the odds, often without checking suitability, meaning many have been duped into paying a hidden £1,000 plus extra on policies that are worthless for them.
"To all those who've got or had one of these policies, even on a now paid off loan, I'd urgently suggest you check it's suitable. We've had over 900,000 template letters for PPI reclaiming downloaded and countless millions paid back, so you may be eligible for serious money."
Existing customer impact
Existing Lloyds PPI customers are unaffected and their policies will run as usual.
Lloyds will honour all existing PPI applications on loans and credit cards until 31 July, and all mortgage applications until 20 November but it won't take new applications.
What about other banks and building societies?
Barclays. It has been phasing out PPI sales this year. It still sells mortgage PPI via its Woolwich brand but this will end in mid-August.


HSBC. It was one of the first banks to stop selling standard PPI in 2007. Instead, it offers a more general protection insurance that covers numerous credit agreements. PPI usually only covers the loan or credit card you buy it for.


Natwest and RBS. They still offer PPI on mortgages, and on loans between £25,000 and £35,000. But the pair do not offer any other type of PPI.


Nationwide. It still sells PPI on mortgages and has no plans to change this. However, it ended PPI sales on loans in March 2008 and on credit cards in August 2007.


Santander. It has not sold PPI with a credit card since May 2009. On personal loans, you can only get PPI by phone or online, while it is available on all mortgages. However, the bank says its PPI policy is "under review".
Single premium policies, where a lump sum premium covering the term of the loan is added to the debt, were scrapped last year by all providers follo/wing an FSA crackdown.
Further reading/Key links
Ombudsman guide: Financial Fight Back
Reclaim mis-sold debt insurance: PPI Reclaiming
Other issue-specific reclaim guides: Bank Charges, Credit Card Charges, Direct Debits, Setting Off, Mortgage Arrears, Endowment Mis-selling