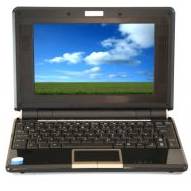 The gap between advertised and actual broadband speeds is growing, new research by telecommunications regulator Ofcom shows.
The findings will leave many consumers frustrated, particularly if they've paid more for a faster connection for streaming or downloading data, which turns out to move at a snail's pace.
Key Points
Gap between actual and advertised speed grows
Difference jumped 8%
But speed has increased 10% this year
At the end of last year, the average advertised broadband speed was 13.8Mb/s, while the average actual speed was 6.2Mb/s – a 7.6Mb/s difference.
This May, the average advertised speed was 15Mb/second, which is 8.2Mb/s higher than the average actual speed of only 6.8Mb/s.
As a result, Ofcom has today also announced changes to its broadband speeds code of practice, which internet service providers (ISPs) can voluntarily sign up to, in the hope consumers will be better informed before signing up to a provider.
Becca Talbot, MoneySavingExpert.com consumer products analyst, says: "Just because a broadband provider advertises a certain speed, doesn't necessarily mean you're going to get it.
"Before signing up to any broadband package, you should check what kind of speeds you can expect. Enter your postcode into ThinkBroadband's speed detector to find out what speeds you'll receive."
The code of practice
The key changes to the code of practice, which come into effect today, are:
Instead of receiving a single point estimate of the maximum speed, consumers will now be given a range.


Customers will now be able to leave their provider without penalty, within the first three months of their contract, if they receive a maximum line speed which is significantly lower than the bottom of the estimated range, and ISPs are not able to resolve the problem.
ISPs must also continue to explain clearly and simply how technical factors, such as how far you live from the exchange, may slow the speed you receive and give help and advice to improve speed yourself.
The revised code has already been implemented by some ISPs, including Virgin Media, BT, O2 and Sky. Other providers have signalled their intention to sign up during the next few months.
Adam Scorer, director of external affairs at Consumer Focus, says: "Consumers often pay extra for faster broadband and if they are paying a premium price they rightly expect a premium product."
Ofcom chief executive Ed Richards says: "By publishing this research, Ofcom has encouraged ISPs to invest in faster broadband networks; we are now seeing consumers increasingly move to higher rated services and enjoying genuinely faster speeds."
The results also show that while advertising isn't always up to scratch, average broadband speeds are rising.
For more information see the Cheap Broadband guide and do a free broadband speed test to see what speeds you're averaging.