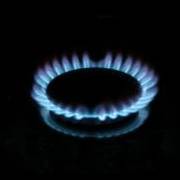 Eon and Scottish Power are swimming against the tide by continuing doorstep energy sales, despite rivals suspending the controversial practice.
The pair are also defying calls from consumer groups to end the tactic which has been blamed for mass mis-selling.
Meanwhile, Npower says it is formally reviewing its doorstep selling practices. It has yet to commit to a cessation, though it admits changes are necessary.
Key Points
Eon and Scottish Power refuse to end controversial doorstep selling
Other big six firms suspended practice following pressure
Npower says policy 'under review'
Over the last few months, three of the big six energy providers, British Gas, EDF and Scottish & Southern Energy (SSE), have suspended door-to-door sales.
The practice of doorstep selling is currently in the doghouse. These are some of the reasons why:
SSE was found guilty of using a misleading sales script for doorstep energy sales in a Surrey Trading Standards court case in May (see the SSE guilty of doorstep mis-selling news story).
Scottish Power, SSE, EDF and Npower are under investigation by energy regulator Ofgem about door-step sales practices.
Lobby group Consumer Focus called for an immediate three-month cessation of doorstep selling in July, in a bid to explore alternative forms of selling.
An Npower sales representative was caught lying by claiming this site's founder Martin Lewis endorses the firm to a member of the MSE team (see the Npower lies blog).
A former energy salesman told MSE how he was asked to read porn before selling. When knocking on doors, he said some reps faked application forms (see the Energy confessions MSE News story).
Research by Consumer Focus recently found nine out of ten people who have bought energy products on the door would never do so again.
What the energy firms say
A Scottish Power spokesman says: "We haven't suspended doorstep selling but we continuously review all of our marketing channels.
"We are also committed to continually improving customer experience in all areas and we are actively engaged with our customers, consumer groups and the regulator to help us keep improving."
An Eon spokesman says: "We believe we have a very good record on doorstep selling – as evidenced by the fact that we're one of just two companies not to be currently under investigation by Ofgem.
"Face to face activity continues to be an important way for many people to engage with us and to find the best deal for their circumstances."
An Npower spokesman says: "It is clear that there needs to be a transition from cold sales on the doorstep.
"Over the last few years we have invested much effort into recognising our customers' preferences regarding sales. These preferences are evolving and as announced on 16 August, we have been reviewing our approach to cold selling on the door step through our direct labour force."
Npower is the first of the big six providers to sign up to consumer group Which?'s 'no selling, just installing' promise, whereby the supplier has agreed not to use sales tactics when fitting smart meters in people's homes when the full roll-out begins next year.
What happens next?
Consumer Focus hopes its on-going talks with energy providers will result in the following measures:
An end to cold-call doorstep sales in the home by energy suppliers. Sales should only be made by pre-booked appointments and no sales should be allowed during smart meter installation.
Customers should be clearly signposted to independent advice by suppliers ahead of any home sales visit and given details in any information left at the sale.
Suppliers must be required to inform consumers if there are cheaper deals on offer, such as cheaper online prices, in all face to face or telesales processes.
If providers are unwilling to change their practices voluntarily Consumer Focus is urging Ofgem to legally require them to take action or consider an outright ban on doorstep sales.
Audrey Gallacher, director of energy at Consumer Focus, says: "Doorstep sales are clearly not working for many consumers, with hundreds of thousands of people switching to a worse deal.
"Consumers don't want or need cold call energy sales that make them feel pressured to switch at the door and don't offer the best rates."