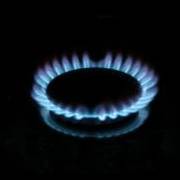 Complaints about energy firms have jumped over recent months, with EDF the most complained about firm, figures reveal today.
The most recent data from lobby group Consumer Focus shows an almost universal rise in complaints about energy suppliers in the three months to the end of September.
The total number of complaints across all the big six providers – British Gas, EDF, Eon, Npower, Scottish Power and Scottish & Southern – increased by 26% to 86.4 complaints per 100,000 customers in July to September, from 68.8 in April to June.
Key Points
Energy complaints up 24% from July to September
EDF received the most complaints
Energy price rises were announced by the big six firms between June and September, and took effect between August and November, which covered much of the period of the complaints rises.
EDF Energy is worst
EDF saw a massive 74% rise in complaints from 126.4 per 100,000 customers in April to June, compared to 219.4 complaints from July to September.
It also received the largest number of complaints per 100,000 customers out of all the big six firms.
Consumer Focus says 95% of complaints from consumers about the length of time spent waiting while on the phone to their energy supplier, were about EDF.
How did other providers fare?
Npower received 102.2 complaints per 100,000 customers from July to September, an increase of 24% compared to April to June.
Eon received 86.1 complaints per 100,000 customers, up 21%.
Scottish Power received 81.4 complaints per 100,000 customers, down 9% from April to June. Scottish Power was the only one of the big six suppliers to see a fall.
British Gas received 64.5 complaints per 100,000 customers, a 17% increase.
Scottish and Southern Energy received the fewest complaints out of the big six at 41.1 per 100,000 customers, but this still represented an increase of 13%.
The figures include complaints to Consumer Focus, Consumer Direct and the Energy Ombudsman.
The different types of complaint have been weighted to reflect their seriousness and turned into the equivalent of the number of complaints per 100,000 customers.
The data doesn't feature complaints made directly to energy suppliers.
Consumer Focus says the majority of complaints were about billing, for example where a customer had to pay a large backdated energy bill, followed by the amount of time customers were left waiting on the phone.
Adam Scorer, from Consumer Focus, says: "It is disappointing, but perhaps not surprising, that complaints on energy issues have risen at a time when energy bills are increasing.
"Energy companies have repeatedly said they want to rebuild consumer trust. Good customer service and complaints handling are key ingredients to building consumer trust but suppliers still have a long way to go."
EDF says in a statement: "We are obviously disappointed we have not been in a position to consistently deliver the high levels of service this that we expect of ourselves and that our customers have been used to.
"We sincerely apologise to those customers who have experienced any problems during this temporary period and thank them for their patience.
"Throughout this year we have been carefully implementing new systems which, once fully in place, will deliver new and improved services for our customers."