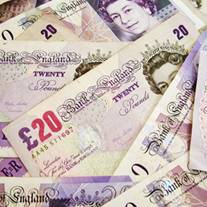 Banks, building societies and credit card providers are making it easier to reclaim payment protection insurance (PPI), following a campaign by MoneySavingExpert.com and consumer group Which?. However, there is still more work to do.
Some firms are making it simpler to help customers determine if they ever had PPI in the first place, which will help victims of mis-selling who have thrown away old statemements showing charges.
MSE and Which? launched a campaign earlier this year to help make it easier for consumers who were mis-sold PPI — designed to cover loan and credit card payments if you cannot work — to reclaim their cash.
It included a summit with banks and regulators (see the PPI campaign launched MSE News story).
Latest Financial Services Authority figures show a whopping £4.8 billion was paid out to PPI mis-selling victims between January 2011 and May this year.
Yet with an estimated £10 billion+ of compensation due in total, there is still a long way to go.
Figures also show past claimants who used fee-charging claims management firms — which often take 30% of the compensation — had no greater chance of success with those who went down the DIY route, paying nothing and reclaiming the fees themselves.
Ever actually had PPI?
As part of our campaign, we urged providers to publish online guidance to help consumers establish whether or not they'd even been sold PPI in the first place.
The majority of providers now have a contact number you can ring. Meanwhile, most have also agreed to include some form of online information detailing how you can find out if you've had PPI, even if directing customers to a phone number, by the end of summer.
The table below shows how to contact each of the major providers to find out if you ever had PPI. You should get an answer in a few working days, although sometimes you may get one instantly.
How to find out if you've had PPI
| Provider | Contact info |
| --- | --- |
| Barclays | 0800 282 390, Mon-Fri 8am-8pm or via the PPI portal once logged into online banking |
| Barclaycard | 0800 015 4210, Mon-Fri 8am-8pm (i) |
| Capital One | 0333 000 1601, Mon-Fri 9am-7pm, Sat 9am-2pm |
| Co-op | 08448 44 88 44 (loans), 08448 75 87 55 (credit cards), 0808 156 28 32 (mortgages) - lines open 24/7 (i) |
| HSBC | 08457 404 404, 8am-8pm daily (i) |
| Lloyds Banking Group | 0845 601 2683 (Lloyds TSB), 08457 253 519 (Halifax/Bank of Scot), Mon-Fri 8am-6pm, Sat 9am-2pm |
| MBNA | 0800 062 062, 24/7 (i) |
| Nationwide | 08457 302010, 24/7 (i) or via this link |
| NatWest and RBS | 0800 015 0319, Mon-Fri 8am-5pm |
| Santander | 0845 600 6014, Mon-Fri 9am-5pm (i) |
New DIY v claims company success figures
As part of the summit, banks and the Financial Ombudsman Service agreed to publish figures to show if there was any difference in going direct or using a claims firm.
The Ombudsman figures show identical 81% success rates for DIY claims and for those who use claims firms, where the person took the case to the independent arbitrator.

The banks' figures are based on 800,000 cases, which suggest DIY claimants were 3% more successful than those who go via claims companies.
Including claims where banks found the claimant never actually had PPI, DIY claimants were 16% more likely to be successful. Unhelpfully, that's all the detail the banks gave us.
Martin Lewis, creator of MoneySavingExpert.com, says: "These figures are strong proof that paying to reclaim doesn't mean you're more likely to get paid out.
"I'd urge people to consider reclaiming for free, then they needn't give about 30% of their reclaim to a claims company.

"Though to be fair to claims companies, what these stats don't show is whether people DIY reclaiming who are rejected by banks are likely or less likely to carry on to the Ombudsman.
"We'd hope those following the MSE or Which? guides know when they've been mis-sold. If you feel the bank is wrong, keep going to the free independent Ombudsman – but I accept some may not do that."
MoneySavingExpert.com and Which have also urged providers to do the following. Here's the latest:
Include a link on their 'contact us' page to their main PPI information page. Capital One, Lloyds Banking Group and MBNA already do this, with Capital One as a direct result of our campaign. Meanwhile, Co-op, NatWest, RBS and Santander say they will add a link by the end of August.
Include details on how far back PPI complaints can be made on their website. Capital One and Co-op already do this (Capital One due to the campaign, Co-op already did it), while Nationwide, NatWest, RBS and Santander will do this by the end of August. Lloyds Banking Group says it will happen by the end of September, while MBNA says it plans to do this, although it's given no date.
Include an explanation of how redress is calculated on their website. Nationwide, NatWest, RBS and Santander will do this by the end of August, Capital One by the end of September, Lloyds Banking Group by October, while HSBC says it plans to do this, although it's given no date.
Leaflets with information on reclaiming PPI available in branch. All nine providers listed in the table, bar Lloyds Banking Group, NatWest and RBS, have expressed interest in providing a leaflet of some variety in branches, or available by phone where they don't have a branch.
MoneySavingExpert.com campaigns co-ordinator Wendy Alcock says: "It's been an encouraging experience working with banks to help them provide clear, easy-to-find and accessible information to consumers about making a PPI complaint.
"While some areas continue to be developed and there's still a way to go, we've heard positive noises from firms to most of our requests, which if not already implemented are due to be in place shortly.
"The message to consumers is: if in any doubt on what to do, call your bank and ask, but you CAN reclaim easily, and for free, if you want to."
In June, nine major providers, which includes all the high street banking giants, also agreed to comply with most, or all, of our checklist on improving and clarifying their online PPI information (see the Clearer PPI Info MSE News story).