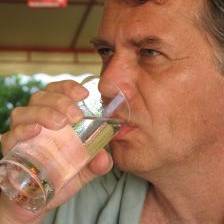 Paying water bills on time could help you get a credit card, loan or mortgage, but missing payments may have a disastrous effect.
Yorkshire Water has become the first water supplier to share information on how its five million customers manage their accounts — including their payment history and outstanding balances — with credit reference agency Experian.
Customers who pay their water bill on time could see their credit scores improve. This can help households get future credit, as lenders look at applicants' credit files to find out whether they've paid previous bills on time to predict their chances of keeping up with payments in future.
Some water companies already disclose details of customers in serious financial difficulties to Experian. This happens when they have made at least three late payments, which is called a 'default'.
But this new agreement means Yorkshire Water is the first supplier to share ALL key customer data with the agency. Experian has been adding accounts to its database over the past few weeks, with all five million Yorkshire customers now on its system.
The credit reference agency is in discussions with other water suppliers about sharing all customer data.
Some water suppliers also share defaults with the other major credit agency, Equifax, but it does not yet hold full payment data. No water suppliers share data with the third credit agency, Callcredit.
Paul Vescovi, managing director of Experian's credit services for the UK, says: "Because the vast majority of people pay their water bills on time, most Yorkshire Water customers will see their credit histories strengthened."
Experian plans to add rental payments to credit files later this year.