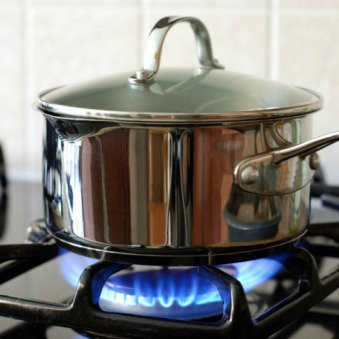 Npower has today become the latest provider to only offer tariffs charging a single rate, but customers who use very little energy could end up paying more.
It used to charge two rates for energy on its standard tariff, with the price per unit falling once you'd used a certain amount of power.
But from today, it'll only offer tariffs where you pay the same per unit of energy used, regardless of your usage. On top of this single rate, you'll also pay a daily fixed standing charge, which covers items such as distribution costs and differs depending on where you live. (See our Cheap Gas and Electricity guide for ways of cutting costs.)
All customers on its standard tariff will be switched from two-tier billing to the new one-rate system on 1 May. Npower says customers on its other tariffs are already on a one-rate system.
Low users face increases
But very low energy users are better off on a two-tier rate tariff, as a tariff with only one rate plus a standing charge could work out more expensive.
Npower admits users who spend less than around £27 on gas and £12 on electricity each month will see an increase in overall costs.
Energyhelpline's Mark Todd says those most likely to benefit from sticking with a two-tier rate tariff include:
Very low energy users, eg, homes where gas is only used to cook on.
People with a second home that isn't used very often.
People who pay separately for hallway lighting, such as flat sharers, could also find themselves paying more.
'Clear and simple tariffs'
Customers on Npower's standard tariff will automatically receive a one-off payment towards the new fixed standing charge if it transpires they'll pay more on the new system. Npower's website has more details on how this will work.
Its chief executive Paul Massara says: "We are responding to customers who want clear and simple energy tariffs. Today's announcement is the first step on the journey."
Of the other the "big six" firms, British Gas, Eon, EDF and Scottish and Southern Energy, no longer sell two-tier rate tariffs, although depending on the provider, some existing customers may still be on them. But Scottish Power still offers two-tier rates.
MoneySavingExpert.com energy analyst Archna Luthra says: "The regulator, Ofgem, is pushing hard to simplify the energy market for consumers, and it's good to see Npower being proactive.
"The market is crying out to be made simple and easy to navigate – it's very easy to switch and slash bills yet so few do due to confusion.
"However I would urge anyone languishing on a pricey standard tariff to check out what they can save using one of the comparison sites, or our Cheap Energy Club which automatically monitors your tariff too."