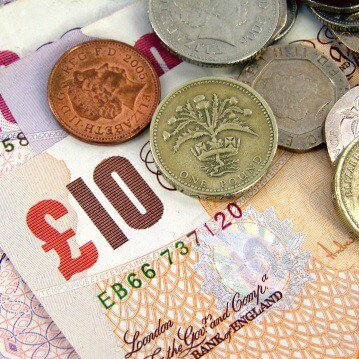 Bank customers who replenish their accounts on the same day a direct debit or other payment is due should be spared some charges, after an agreement was reached between the regulator and major banks.
Seven high street giants have agreed to put payments through later in the day if they are rejected first time (see the Bank Charges guide for how to reclaim unfair fees and Best Bank Accounts guide for providers with the lowest charges).
This is to address the problem whereby banks often process payments, including direct debits and standing orders, in the morning. If a customer makes a deposit or receives their salary later in the day, this won't be in the account to fund the initial payment, so they can be hit with an "unpaid item" fee.
The Financial Conduct Authority (FCA) says it's estimated these penalty fees cost customers £200 million a year.
The new system was agreed late last month by Barclays, The Co-operative Bank, HSBC, Nationwide, RBS Group, Santander and National Australia Group, which owns Clydesdale and Yorkshire Banks.
Lloyds Banking Group, which includes Lloyds TSB, Halifax and Bank of Scotland, has also agreed to the same process but says it will take a little longer to become effective across all its accounts.
In addition, banks also have to make it clear to customers what time money must be in their account by to meet outgoing payments. If cash comes in after this time, there may still be charges.
Budgeting is vital
Guy Anker, news editor at MoneySavingExpert.com, says: "This move should help prevent many charges for bounced payments, but it also serves as an important reminder to keep on top of your income and outgoings. Let's not forget that banks have been the kings of hitting their customers with unfair charges.
"So, it's vital that people know exactly when their direct debits and other bills are due. Budget properly to ensure you have the cash in place. It's been said a thousand times before, but that's because it works."
Clive Adamson, FCA director of supervision, says: "It is little things like this that have a big impact on customers' everyday banking experience, even though many people won't be familiar with the process. This is a small adjustment, but one that will make a big difference"