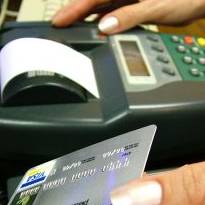 From tomorrow, RBS and NatWest customers can earn at least 1% cashback on purchases made using their debit card – but only at a limited number of retailers for now. What's more, you can get more for your money elsewhere.
Those who've signed up to RBS and NatWest's new debit card-linked loyalty scheme – Cashback Plus Loyalty Programme – will automatically earn at least 1% of their spending in rewards (see our Cashback Credit Cards guide for the top deals).
There's no fee to sign up to the scheme, you just need to register online via NatWest or RBS to start earning rewards.
However, the scheme can be beaten by other cashback cards and by other current account deals. It's a boon for existing customers, but it's no reason to switch to an RBS or NatWest bank account (see our Best Bank Accounts guide for the top deals).
How does the scheme work?
The scheme allows you to earn at least 1% of your spend at participating retailers back as rewards.
So if, for example, you buy something costing £100, you would earn £1 in rewards.
Once you've earned the equivalent of £5 or more, you'll be able to redeem your rewards in three ways:
Bank it – change rewards for the like-for-like value in cash, which will be paid into your current account.
Donate it – change rewards into cash for the like-for-like value and give it to one of the scheme's chosen charities. They include Macmillan, NSPCC, Barnardo's and Cancer Research.
Trade up – trade up rewards for gift cards or vouchers of a higher value at certain retailers. The value you'll get will depend on the retailer. You can currently get a £10 H Samuel gift card for £5 worth of rewards, or two cinema tickets at Cineworld for £5 worth of rewards. The banks say more retailers are set to join.
Can anyone join?
All existing and new RBS and NatWest current account customers are eligible to join the cashback scheme.
However, NatWest and RBS Basic account holders – including Cash, Cashline, Step and Key account holders – can't sign up to the scheme. Neither can under-18s or those with corporate and business accounts.
Where can I earn cashback?
You can earn rewards at a number of retailers. RBS and NatWest say more will join the scheme in the coming weeks and months.
Retailers signed up to date include:
BP
Cineworld
Caffe Nero
Loch Fyne restaurants
Hungry Horse
Ernest Jones
H Samuel
Charles Tyrwhitt
Feather & Black
Multiyork
American Golf
Tesco – 1% back on groceries until 30 November only.
What's the downside?
Before you sign up to the scheme, make sure you read the terms and conditions on the the RBS or NatWest websites as there are a number of exclusions.
For example, the rewards can't be earned at concessions within department stores.
If you're purchasing something online and making the transaction via a third party, such through PayPal or Amazon, it won't be eligible for rewards.
There are also a number of retailer-specific exclusions. BP, for example, won't let you earn rewards on transactions made at a BP station with a Co-op supermarket attached.
Can the cashback be beaten?
Yes, it can. You can earn up to 5% on other cashback credit cards, although there's often a cap on how much you can earn with these. So it's worth looking at which retailers you spend at most, and work out which card you're most likely to benefit from. See our Cashback Credit Cards guide for the top deals.
There are also a number of current accounts on the market with added perks, which beat RBS and NatWest's current account. If you pay in at least £500 a month into Santander's 123 account, for example, you can earn up to 3% on balances of £3,000 to £20,000, plus cashback of up to 3% on certain bills paid by direct debit – although it does come with a £2/month fee.
See our Best Bank Accounts guide for the top deals.