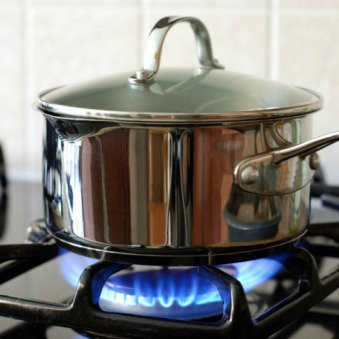 2.4 million EDF customers will be hit with gas and electricity price hikes of 3.9% from 3 January, after it became the fifth of the big six energy firms to announce a rise.
Npower, Scottish and Southern Energy, British Gas and Scottish Power have already announced gas and electricity price increases. (Join our free Cheap Energy Club to get the best tariff for you.)
Last month, EDF pledged not to hike prices before the end of the year (see the EDF to hold prices until 2014 MSE News story).
Its average rise is the lowest hike of the five giants which have announced rises so far.
How much will prices rise by?
Gas and electricity prices will both rise by an average of 3.9%.
This represents a £49 increase on EDF's standard variable tariff, taking the price from £1,251 to £1,300.
As these are average price rises, households could be hit with larger or smaller increases, depending on where they live and which tariff they have.
Who's affected?
All EDF customers not on fixed tariffs will be hit by the price hikes. This includes prepay customers. A third of EDF's customers are on fixed tariffs and won't be affected.
Can I get out of my contract?
EDF says all but one of its tariffs have no early exit penalties, so you can switch at any time, penalty-free.
Those on its Blue+ Price Fix March 2015 tariff have to pay £15/fuel to leave their contract early – but as a fixed tariff, it isn't affected by the hikes.
Why is EDF hiking prices?
EDF says the main drivers behind the price rises are increases in delivering energy to homes, the cost of rolling out smart meters, a rise in costs associated with renewable energy obligations and the cost of fulfilling Government schemes.
It says the cost of buying energy wholesale accounts for 0.1% of today's announced increase.
EDF Energy chief executive Vincent de Rivaz says: "The best way to help customers is for us to keep our prices as low as possible. I know that price rises are always unwelcome, but we have taken the first step to show what can be done if rising costs are tackled head-on."
EDF last upped its prices on 7 December 2012, when gas and electricity rose by an average of 10.8%.
Who is hiking prices and when?
These big six providers have now revealed their price hikes:
British Gas: Prices rising by an average of 9.2% – up 10.4% for electricity and 8.4% for gas from 23 November. (See the British Gas MSE News story for more.)
EDF: Prices up by an average 3.9% for both gas and electricity from 3 January 2014.
Npower: Up by an average of 10% – 9.3% for electricity 11.1% for gas from 1 December. (See the Npower MSE News story for more)
Scottish Power: Prices up by an average of 8.6% – 9% on for electricity and 8.5% for gas from 6 December. (See the Scottish Power MSE News story for more)
SSE: Prices rising by an average of 8.2% for both gas and electricity from Friday.
The remaining supplier, E.on, has yet to announce price rises. Today's Daily Telegraph reports it is planning to unveil a rise of 6.6% in gas and electricity rates later this month, with the increase set to take effect in early January.
'Check if you ditch, fix and save'
MoneySavingExpert.com creator, Martin Lewis, says: "It's a touch disingenuous of EDF to portray its price rise as a cut compared to other suppliers – that won't stop its sadly-too-loyal customer base who are on variable deals from feeling the brunt of price hikes.
"It's worth remembering too that this is the firm that promised at the Select Committee 'not to raise prices this year'. It's only waited a miserable two days longer than its bare minimum promise to put prices up.

"Yet what really counts is not just the size of the rise, but what you were paying to begin with, and here EDF tariffs do tend to be a little more reasonable in comparison. Even so, there's no cause for complacency. Most of its customers, and those of other firms, are still paying far more than they need to.
"I'd urge every customer of every firm who hasn't checked to see if you can ditch, fix and save. Many can lock in now on a cheaper tariff, and get a guarantee of no price hikes."
Tips on cutting energy costs
Here are some top tips for saving cash on your energy bills.
Q. How do I prevent price hikes?
A. Many on standard tariffs can save and get no-price hike certainty with a cheap fix. But don't just call your provider and ask, as that risks locking you in at high cost. You need to get the market's cheapest deal.
However, this isn't all about price – consider tariffs with no exit fees, so you have the freedom to leave if things don't go as predicted.
Below are the current top deals (not for prepay customers), compared to the average dual fuel user on a standard tariff who pays £1,420/year.
Longest cheap fix (no exit penalties): EDF's Blue+Price Freeeeze is fixed until 31 March 2017 and costs about £1,340 a year.
Cheapest no-exit penalty fixes: Npower's Price Fix is fixed until 30 April 2015 and costs about £1,200 a year. EDF's Blue+Price Promise is also fixed until 30 April 2015 at £1,210 a year.
Cheapest fixes: Eon has a one-year fixed tariff at £1,180 a year with a £5/fuel exit fee, and a one-year cheap fix for over-60s only also at £1,180 a year with no early exit fees.
Q. OK, So do I just switch to one of those?
A. Hold your horses, there are a few more things to know first.
ALWAYS do a comparison. Who's your winner and how much you can save depends on your usage and region. Don't just rely on the tariffs above – you should do a comparison – our free Cheap Energy Club will compare the market to give you the cheapest tariff tailored for you.
Is it worth fixing? If the comparison shows you can save and get certainty, it's a no-brainer. Others on a cheap tariff may need to pay more to fix. Only a crystal ball will show you whether this is right or wrong. So you need to decide based on your attitude to prices. The more big price rises would hurt, the more seriously you should consider fixing.
You could be due a lump sum. If you're in credit when you switch, your old provider needs to give you cash (put it aside, winter's coming, so usage is higher). If you're in debt when you switch, if you're on prepay, you can switch if the debt's £500 or less. If you're on a credit meter, it varies by supplier and payment method. British Gas and Scottish Power told us you'd need to pay off the debt before switching away. The other big six suppliers may let you switch then pay it off.
Check if you can take the fixed deal you're after to a new home if you move.
Q. Isn't switching a big hassle? I don't like change.

A. No. Switch, and you keep the same gas, electricity and pipes. Only service and, crucially, cost changes. Yet it will take two months to switch across, which is why doing it now before big winter bills is so crucial. These days, switching is pretty simple, but, of course, for some there can be hassles.
There are two types of tariff to choose from. A variable tariff where prices can rise, and a fixed where they don't. Variables can be cheapest, but if you want certainty, for not much more, you can prevent price hikes.
Q. Anything else I can do to cut my bill?
A. If possible, pay by fixed MONTHLY direct debit and you get a discount of up to 6%. Though always do regular meter readings for accuracy, as your bill's estimated.
Q. I've heard some people switch to a cheaper price but have a bigger direct debit.

A. Direct debits are based on an estimate of your usage. Some find they switch to a cheaper tariff, but their direct debit rises. This is usually because the new firm over-estimates, or the old one under-estimates.
If it's too high and means you overpay, you'll get the money back later. If it's a problem, you've a right to ask them to lower it.
Q. I'm on a prepaid meter. Can I fix?

A. Yes. But only with British Gas and the limited competition means here the cheapest fixes are far from cheap. Its longest fix, which lasts three winters (till March 2016) may turn out to be a good deal if prices rise hard, but it's a tough call as you pay a lot more now.

If you're looking at non-fixes, while those on standard deals should save, you risk moving to a firm that'll soon hike. So you may be best waiting until all have hiked, so it's a level playing field to compare. You can compare prepay tariffs using our Cheap Energy Club.

It's also worth considering shifting to a billed meter, if your credit score allows. For how to do this cheaply, see the Cheap Prepay guide.

Q. All this is fine but I can't afford to pay my bill now, what can I do?

A. If you're seriously behind, or in general financial hardship, you may be able to get grants to help. Call the Home Heat Helpline on 0800 33 66 99.