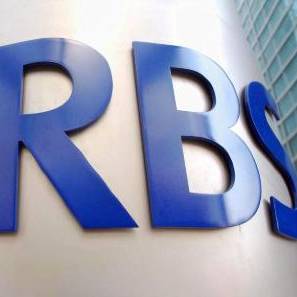 NatWest, RBS and Ulster Bank are banning introductory bonus rates to get back to basics with simpler products. But MoneySavingExpert.com creator Martin Lewis says the move could result in even lower returns and less certainty for savers.
The use of teaser rates to pull in customers has attracted controversy, with concerns raised about "zombie" accounts that attract people in with high introductory rates which then plunge – often without the customer realising (see our Top Savings Accounts and Best Cash Isas guides for the best buys).
The market is being reviewed by the Financial Conduct Authority (FCA) as part of a wider study into the cash savings market, which is worth £1 trillion.
But the RBS Group, which includes NatWest and Ulster Bank, has said this week it will no longer offer introductory bonus rates across any of its products.
The group says it hasn't offered such rates on its savings accounts and cash Isas "for a long time" and says no existing savings customers will have a product with an introductory rate.
But the move will see it axe credit cards with introductory rates, namely its 0% balance transfer deals.
These cards will be replaced with new deals from mid-March. RBS hasn't released any details of the new offers, but says existing customers can continue to use these cards until further notice.
Similar moves have been made by HSBC and Nationwide, which have both said they'll no longer sell savings products with introductory bonus rates.
But MoneySavingExpert.com has consistently warned that ditching bonus rates at a time when interest rates are desperately low isn't the best move for customers.
'Devastating' consequences for savers
Martin Lewis, MoneySavingExpert.com, says: "So RBS, whose savings accounts rarely trouble the best buy tables, is trying to spin dropping bonuses as a consumer triumph. It could just as well result in even lower returns and less certainty for savers.
"The FCA's well-meaning meddling could have devastating real life consequences for many active savers. With savings rates at all-time low levels, even the top easy access account pays 1.5% – that's half of what it was just eighteen months ago. The timing could not be worse.
"Bonus rates boost the interest savers receive and effectively act as a minimum interest guarantee for a time, after which you need to diarise to ditch and switch.
"This certainty is lacking in the variable-rate saving accounts the FCA is championing. There, providers can and have chosen to drop their rates at a mere whim many times.
"My real concern is that in aiming to make things more transparent and simple, we risk ending up giving many savers a worse deal. Those in retirement who have built up savings pots, expecting to live off the earnings, could be penalised.
"Many in their 60s and 70s worked hard for their savings, and have been actively managing them in their retirements to boost their returns.
"The attack on bonus rates was something that may be a good principled stand in times of high interest. I hope that doing it right now when rates are rock-bottom won't end up a triumph for theory over results."
What does RBS say?
RBS says it wants to become the most trusted bank, adding it can't be seen as trustworthy if it brings in new customers on introductory deals which then drop to a lower savings rate, for example, or are no longer interest-free for borrowing.
Chief executive Ross McEwan says his ambition is to make RBS "a bank that gets the basics of everyday banking right".
He says: "Sweeteners and cash payments might encourage people to switch banks but they send out a terrible message to loyal customers and to staff about our priorities."
"We are the least trusted company in the least trusted sector of the economy," he adds.
"That must change. So the goal of my plan is very simple. We have to be a bank that earns your trust."
Additional reporting by the Press Association.