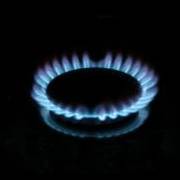 Energy minnow First Utility has undercut its rivals by launching the market's cheapest tariff – but is it worth switching to?
iSave Fixed May 2015* is a fixed tariff, meaning the price of each unit of energy is fixed until 31 May 2015, protecting you from potential price hikes. (Always compare tariffs to find your cheapest deal. You can join our free Cheap Energy Club to find the best deal for you).
It's £1,013/year on a typical gas and electricity bill, meaning you could save nearly £190/year compared to the average annual cost of a standard tariff across the big six suppliers – British Gas, EDF, E.on, Scottish Power, SSE and Npower – of £1,200.
Those who've never switched energy tariff, or haven't done so for a few years, could save even more with First Utility's new deal.
But it does have exit fees of £30 per fuel. So if you switch gas and electricity to another provider before this tariff ends, you'd pay £60. The only scenario where exit fees aren't applicable is from 49 days before the fixed deal ends.
Here are the key features of iSave Fixed May 2015:
£1,013/year on typical bills (dual fuel, bills paid by monthly direct debt).
£30/fuel exit fee.
Available for dual fuel and electricity-only, not gas-only.
Economy 7 customers can get it.
Available for those with normal bills meters, not pre-pay/pay-as-you-go meters.
Is First Utility's new tariff any good?
First Utility's tariff is good for two reasons. Firstly, it's the cheapest deal around. It also beats price hikes which are likely to happen in the winter of 2014/2015. Some experts predict bills will keep rising by up to 10% a year on average over the next few years.
And while MoneySavingExpert.com favours fixes without exit fees, if a tariff with them is much cheaper, such as First Utility's, it can still be worth it. Even if you paid the full £60 to leave early, you could still save over £100/year compared to a standard tariff across the big six.
Here's how it compares to other top fixes.
Top fixed deals
Tariff
Fixed until/for
Exit fee
Cost/year
Costly standard tariff (i)

-

-

£1,300

Avg standard tariff (ii)

-

-

£1,200

First Utility iSave Fixed May 2015*

31 May 2015

£30/fuel

£1,013

Extra Energy Fixed Price Sep 2015 (iii)

30 Sep 2015

£25/fuel

£1,014

Ovo Cheaper Energy Fix* (iv)

1 year

£30/fuel

£1,014

EDF Blue+*

31 Mar 2017

None

£1,200

Npower Price Protector*

31 Mar 2018

None

£1,250

Source: UK Power. All monthly direct debit, dual fuel, and based on typical usage unless stated. (i) SSE, non-direct debit. (ii) Across big six. (iii) Extra Energy's a new supplier, we've little feedback on it. (iv) Direct debits are taken in advance.
Archna Luthra, who runs MoneySavingExpert's free Cheap Energy Club, says: "On average this is a cheap tariff, however always do a comparison to see how it stacks up for your usage and postcode.
"It also comes with exit fees so if things change and you want to leave, you'll be charged. See our top pick fixes page on Cheap Energy Club for other tariffs that have no exit fees. If price surety is more important than price, consider one of the longer fixes."
What about customer service?
Customers have posted problems they've had when contacting the company on our First Utility forum discussion. So if you think this deal is right for you, you can read others' experiences first.
* Using these links helps the site stay free to use, as they're 'affiliated links' which invisibly take you usually via affiliate linkage or commercial money sites, which then pay this site. You shouldn't notice any difference, the links don't impact the product at all and the editorial line (the things we write) is NEVER impacted by the revenue. If it isn't possible to get an affiliate link for the best product, it is still recommended and still included. The following links, First Utility, Npower, are identical. Unaffiliated links are provided for the sake of transparency. Click on the following link for more details on how this site's financed.