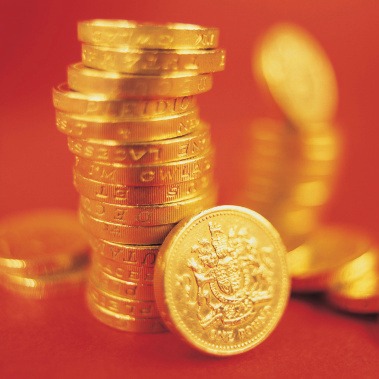 A basic bank account with no fees for failed payments or dipping into unauthorised overdrafts has been unveiled following an agreement between Britain's major lenders and the Government.
The charge-free accounts are expected to be launched by the end of next year and will help those people who have been shut out of normal banking because of previous money problems (see MoneySavingExpert.com's Basic Bank Accounts guide for more on the current system).
Customers will be offered services on the same terms as other personal current accounts, including access to standard over-the-counter services at bank branches and at the Post Office, as well as access to the entire ATM network.
Basic bank accounts – accounts without arranged overdraft facilities or any in-credit interest – already exist for people with poor credit who can't get standard bank accounts. But if you have direct debits going out, or try to make debit card payments when you don't have money in the account, you'll be charged an 'unpaid transaction fee'.
Banks charge between £6 and £35 for a failed payment, capped at £30 a day or £150 per quarter in some cases. Other banks allow accounts to accrue uncapped charges, pushing holders into unauthorised overdrafts, while some customers find it difficult to get a debit card. Banks have also previously sought to limit access to the ATM network.
Which banks are taking part?
The nine banks that have agreed to offer basic bank accounts are: Barclays, the Co-operative Bank, HSBC, Lloyds Banking Group (Bank of Scotland, Halifax and Lloyds), National Australia Group (Clydesdale Bank and Yorkshire Bank), Nationwide, RBS Group (NatWest, Royal Bank of Scotland and Ulster Bank), Santander and TSB.
Each bank has committed to offer the improved accounts by the end of 2015.
The move comes ahead of the EU Payment Accounts Directive, which requires member states to provide access to a basic payment account from 2016.
'Real step forward'
Treasury economic secretary Andrea Leadsom says the agreement means people without an account, or who would struggle to get a standard account due to money problems, will be able to manage their money with "certainty and clarity".
She adds: "It will end people being effectively locked out of their basic bank accounts due to high fees and charges when their payments failed.
"Ending this unfair situation is a real step forward for the banking industry's most vulnerable customers and improving access to banking is a key part of our long-term economic plan."
How will the accounts work?
The accounts will allow customers to do the following:
Have wages, benefits, State Pension or tax credits paid directly into their account.
Pay in cheques for free.
Take money out at cash machines with a cash card.
Withdraw money at a Post Office branch or relevant retail bank.
Pay bills by direct debit and make card payments, including online.
It currently costs the banking industry about £300 million to provide basic bank accounts to an estimated nine million people.