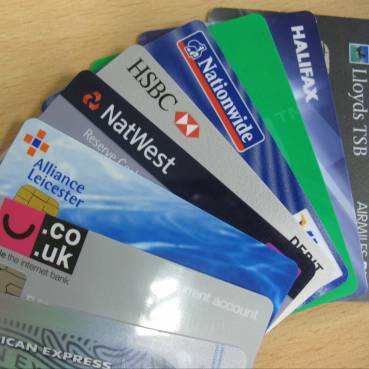 This content originally appeared in the MSE weekly email on 6 May 2015.
It's been a rip-roaring week for balance transfers. First, POW, Virgin lowered its fee to match Barclaycard as the longest 0% deal, 36mths with a 2.99% transfer fee. Then, BOOM, Tesco launched the longest no-fee 0% debt shift this decade, at 18mths.
So, KAPOW, you can make huge savings, as Sharon did:
"Get in. I managed to shift store and credit cards, saving £4,700 interest."
A range of top providers is a boon. Balance transfer deals are for 'new cardholders', so you can't shift debt to cards you already possess. Thus more providers means more options to shift cheaply. Here are the need-to-knows...
1. Balance transfer to cut the interest on existing debts.
It's where you get a new card that repays existing credit and/or store card debts for you, so you owe it instead – but at a cheaper rate. As there's less interest, more of your money clears the actual debt.
To show the impact of this, Kelly emailed, "I used the eligibility calculator and got a 0% balance transfer. I was able to shift £11,000 from 29.9%. I'm in shock thinking of the money I've saved."
2. New. Longest EVER 0% and longest EVER fee-free 0% balance transfer.
Accepted Virgin Money* cardholders can now shift debt to it for 36mths 0% for a one-off fee of 2.99%, matching Barclaycard's* 'up to' 36mths 0% deal. If you can pay off quicker, Tesco* now offers 18mths 0% with NO FEE, so as long as you pay it off within that time, there's no cost.
Pick the lowest-fee card in the time you're absolutely sure you can clear it.
TOP PICK NEW CUSTOMER 0% BALANCE TRANSFER CREDIT CARDSUse the Balance Transfer Eligibility Calc to see your odds for each card
Two cards are 'up to' as they give some people a shorter 0% (based on credit score). Anecdotally, it seems the higher your score in our Eligibility Calculator, the more chance you have of getting the headline 0%. With Barclaycard, we hear a decent proportion get the stated deal.
Tesco is not in our Eligibility Calc as it doesn't provide the data for it. Virgin has been in before, but these are new cards, so we're still waiting.
3. Don't just apply willy-nilly; find which will likely accept you.
You need to apply to know if you'll be accepted, but that leaves a hard search on your credit file; too many, especially in a short time, hurt future applications.

Hence why I harp on about the free Eligibility Calc which shows your acceptance odds, and while it does leave a soft search on your file - you see it, lenders don't - it doesn't affect your creditworthiness. If the result ain't great, read 35 credit score boosting tips.
4. Is it worth applying if the Eligibility Calc shows I've a 60% chance?
I'm often asked this. Actually 60% is pretty decent odds - it means over half the people in your position get accepted. And here we're talking about cutting the cost of your debt, that's one of the most important things to use your credit score for. I've a story that should help:

I sat with a MoneySaver, who had large costly credit card debts & a poor credit history. The Eligibility Calc showed all balance transfer cards gave her zero chance except Halifax at 20%. She asked: "Is there any point?"

I explained that as it was the only thing she needed credit for, 20% chance is better than nowt and the worst that can happen is she doesn't get it. She applied and got a 26mth 0% card - £1,500 limit.
5. You can shift overdrafts to 0% too.
Debit cards often feel better than credit. Yet if you're overdrawn, they're a debt too, often with higher interest costs and hideous bank charges if you go over your limit.

Most cards won't let you shift overdrafts at 0%, but a few specialist balance transfer deals allow 'money transfers' too. This means they pay cash into your bank account, so you now owe the card instead. If you're new to this, first read my Money Transfers guide. The top cards are:
After the 0% period, they jump to 20.9% & 18.9% rep APR on balance transfers & 22.9% rep APR and 20.9% rep APR on money transfers, so clear the card by then, or be ready to balance transfer the remaining debt.
6. Unsure how quickly you can repay? Go for a LONG-TERM, low rate.
If you can repay quickly or are willing to tart from 0% to 0% deal, the deals above win. If you need longer or are uncertain about what you can repay each month, play safe and shift debt to a permanently cheap deal.
7. Top 0% deals for shifting debts AND new borrowing.
Spend on most balance transfer cards and it's not normally at 0%, but a few all-rounder cards are 0% for both. However, be very careful doing new borrowing – if you're trying to clear debt, new borrowing doesn't help.
Only do it if it's planned, budgeted for and affordable. Willy-nilly spending to fill income gaps is dangerous. Here are the top all-rounders:
To find out which cards you're most likely to get, use the All-Rounder Eligibility Checker. Full help in Top All-Rounder Cards (APR Examples).
8. The balance transfer GOLDEN RULES.
Always obey these...
PS. Bravo, Nationwide. It just dropped its £12 over-limit fees and improved how interest's calculated. See Nationwide boost. Let's hope others follow.
9. Use any savings to clear costly credit card debts.
I know, I know – you don't want to as your savings are a safety net. Yet...
10. If struggling, get free one-on-one debt help.
If you can't meet minimum repayments, have non-mortgage or non-student loan debts of a year's after-tax salary+, or just can't sleep, the solutions above aren't for you.
Instead, get free debt counselling help from Citizens Advice, StepChange and National Debtline. Or, if you're struggling emotionally too, CAPUK. Full info in Debt Crisis Help. And don't worry, they're there to help, not judge.