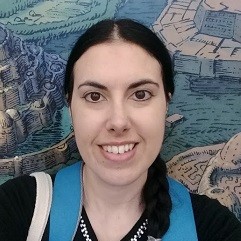 Rhiannon Moorhouse
Deals Researcher & Writer
Rhiannon joined MSE in May 2015 as a Deals Researcher. Having been to university to study forensic chemistry, then again to earn a research PhD in inorganic chemistry, she has been researching deals, couponing, collecting freebies, product testing and discount shopping for longer than she'd care to admit.
Before MSE she worked for an automotive catalytic company, but decided a change was in order after coming home covered in chemicals one time too many.
She enjoys travel, speaks Japanese and has expertise in money saving in Japan as well as making vegan sushi and shojin ryori cuisine.