Amazon Echo MoneySaving hacks – get Alexa for less
Including save £70+ on Alexa with a screen, and listen to FREE audiobooks every month
Okay, so it's 2019 and we don't exactly have hoverboards or flying cars, but what we do have is an artificially intelligent companion known as 'Alexa'. In this guide I'll show you how to get an Alexa device such as an Echo cheaply, or if you have one already, how Alexa can bag you some freebies.
Alexa can play music requests, check the weather, let you know if your train's running late, turn lights on and off, tell jokes, book a taxi, or even order Domino's pizza – all without you lifting a finger. Concerns over privacy and who might be listening aside, it adds a long list of useful features to Amazon's Echo (if you're flummoxed by the jargon, an 'Echo' is a Wi-Fi connected speaker and it's controlled by 'Alexa', Amazon's voice assistant).
Though increasingly popular, these voice-controlled smart speakers don't always come cheap, so the first thing you should do is ask yourself, "Can I afford this, and do I really need it?". If you do want to adopt Alexa into your family, we've put our human intelligence into finding some tricks and tips Alexa won't tell you about...
Avoid paying extra for features you won't use
You'll find the Alexa voice assistant inside Amazon's Echo speakers, its newer Fire TV stick and tablets, as well as a whole array of third-party products. Yet at its core, Alexa has the same functionality regardless of what device it's inside – so the simplest tip of all, if you're not overly fussed about speaker quality or a screen, is to avoid paying extra for features you don't need. You can just get the cheapest Echo Dot or Echo Input to get the voice assistant AI.
See reviews on sites such as TechRadar or Expert Reviews to find out what each device does, so you don't spend more than you need.
The Echo Show* is the most expensive device in the Echo family at £219.99, and comes with a 10-inch HD screen for watching news bulletins, streaming Prime Video, and video calling with friends or family – all hands-free with Alexa. However, you can access most of the Echo Show's features much cheaper by picking up a Fire tablet instead.
Amazon's latest Fire HD 10 tablet* has built-in hands-free Alexa (when connected to Wi-Fi), and it'll work even when the screen's asleep. It also has a 10-inch HD screen, can stream video content and calls as well – but is normally about £70 cheaper than the Echo Show. As of this writing, it's £149 at AO.com* (£149.99 at Amazon*) but is usually reduced to about £100 every couple of months, so you can save even more if you pounce at the right time. You'll likely want to buy a case/stand for the Fire tablet, which cost from about £12.
These devices aren't exactly the same – there are hardware differences. Of course, we're MoneySavingExperts, not technical experts, so be sure to do your research to make sure you're happy with any compromises.
The Show does have better speakers, so if you want a device specifically for hands-free music then the Fire HD 10 might not work for you, though you can connect it to an external Bluetooth speaker if you have one. The Show also has a 5MP camera compared with 2MP on the Fire HD 10, and a built-in smart hub (the ability to control lights and other smart devices without the need for a separate hub).
Though when it comes to Alexa functionality, they can do the same thing. Set the Fire HD 10 to 'Show mode' to get full-screen visual Alexa responses like you would on the Echo Show. With the Fire HD 10, you also get the added benefit of being able to use it as a portable tablet, which arguably makes it far more versatile.
Save more by going smaller
If size doesn't matter and you aren't too fussed about a couple of extra inches, then you can save even more, as the newest Fire HD 8* with an eight-inch screen has hands-free Alexa for £79.99 (16GB version).
There's also the Echo Show 5 with a five-and-a-half-inch screen for £79.99 at Amazon*, or the Echo Spot* for £119, though with only a two-and-a-half-inch screen, it's fine for video calls and displaying graphics, but not much good if you want to watch some Prime Video.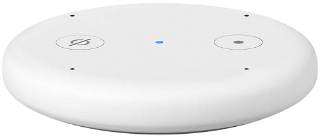 If you've already got a Bluetooth speaker, or one with a standard headphone jack (3.5mm), you can turn it into a voice-activated smart speaker by getting the Echo Input*. As of this writing, it's £34.99 at Amazon*, but is often reduced to £19, and is a good option when cheaper than the Echo Dot*.
The Input has four microphones to pick up your voice, and gives your old speaker full Alexa functionality without the need to buy an Echo speaker. Unfortunately though, it won't work with Sonos or Wi-Fi speakers.
For the past couple of years, the biggest discounts we've seen on most Echo devices have come during Amazon's 'Prime Day' in mid-July (its discount event for Prime members), over the Black Friday period in November, and in mid-December. Although these are the times you'll find the strongest discounts, our analysis shows you can often bag a reduced Echo device throughout the year.
Echo six-month cheapest price history
The graph below shows the cheapest price each Echo device fell to during each month from Black Friday 2018 to May 2019. Last year, Prime Day (mid-July) had the same cheapest prices we saw during Black Friday, but it's not included here as we've used six month's worth of data from CamelCamelCamel.
See the device images for which colour relates to which Echo
As you can see, five out of the six devices were discounted during at least four of the six months, with the Input and Dot reduced during five of the six months, and the Echo discounted every month – though it ranged from 11%-28% off during Jan-May, compared with 39% off over Black Friday and mid-December.
The least-reduced device was the Echo Plus, which was only discounted in one of the six months – but most of the Echo devices are often discounted throughout the year, so if you see the device you're after is full-price, it's worth waiting as it likely won't be long before it's reduced again.
You can use Amazon price tracker CamelCamelCamel to make sure you're getting a good deal. You can also use the tool to set a 'desired price' and it'll email you when that item drops to that price, or below. If you're a regular Amazon shopper, see our 24 Amazon buying tips guide.

Compare retailers for price and special extras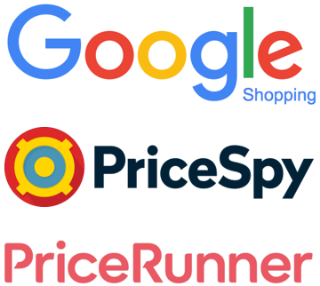 Echos may be Amazon devices but they're also sold by other big retailers such as AO.com, Argos, Currys and John Lewis. Always compare prices using tools such as Google Shopping, Price Spy and Pricerunner to make sure you're getting the best deal. For more tips to slash the cost of buying anything online, see our Cheap Online Shopping guide.
As the big retailers often price-match each other, you should also check if any offer something extra, such as these ongoing incentives...

Buy any Echo device at Amazon and it'll give you three-months' free Music Unlimited streaming (normally £7.99-£9.99 a month). After three-months you'll automatically be charged an ongoing subscription, so remember to cancel if you don't want to keep it.

Buy any Echo device in store or online at John Lewis* and you'll get a two-year guarantee instead of the standard one-year.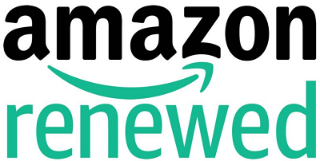 It could be worth looking to see if you can save a few quid on a refurbished Alexa-enabled device via Amazon. These products have previously been owned, but have been tested and refurbished to work and look like new, and come with a separate one-year warranty.
As refurbished products are limited, there's not always a big selection and it can be hit-and-miss as to whether the device you're after is available. When I checked on Tue 13 Aug, you could get:
If you've an Alexa-enabled device, you can listen to selected audiobooks each month completely free – just say "Alexa, what's free from Audible?" to hear what's available. You don't need to have an Audible subscription or give it any payment details. Past free titles have included Aladdin, Treasure Island, and The Wonderful Wizard of Oz.
Until Saturday 31 August, you can listen to Anne of Green Gables performed by Rachel McAdams, Sense and Sensibility performed by Rosamund Pike, and Off to be The Wizard. Whichever you want to listen to, just ask Alexa to read it.
Alexa... read Anne of Green Gables.
Alexa... read Sense and Sensibility.
Alexa... read Off to be The Wizard.
Free product samples such as drinks and beauty products

Alexa can also be used to get sample products sent to your home completely free via a company called Send Me a Sample (it also works on Google's voice assistant).
It partners with brands who want consumers to try out their products, usually new launches. Currently, there aren't any free samples available, but in the past it's offered a free can of Diet Coke Exotic Mango, mini bottle of Baileys Almande, Benefit primer, and most recently a ClarinsMen lotion.
Here's how it works...
MoneySavers on the MSE Forum who've done this have experienced mixed success with many saying their free sample arrived no problem, while some others say they never received their freebie.
Have you got a voice assistant in your home? Are they the future or just a fad? Let us know your thoughts in the comments below, or on Twitter @MSE_Deals.