Amazon Prime Day 2023 – our predictions & tips
Including up to 60% off Echo speakers and up to 50% off Fitbits?
Online retail giant Amazon will be pumping out thousands of deals from 0.01am on Tuesday 11 July until 11.59pm on Wednesday 12 July for its annual Prime Day* event. Despite the name, it actually takes place across 48 hours.
As Prime Day more accurately suggests, it's only for Amazon Prime subscribers, but if you don't have it, there's a way to access the deals for free if you've never had a trial before. If you're already signed up to Prime, see if you can get a 'free' £15 Amazon credit to use on a £30 or more spend during Prime Day.
What Prime Day deals can I expect?
Amazon is keeping details largely under wraps and isn't likely to reveal many of its deals in advance, but we'll be analysing how good they are on our Amazon deals page as soon as they launch on Tuesday 11 July (Prime Day, day one). Amazon does promise that it'll have offers across most categories including toys, TVs, electronics, fashion, beauty, kitchen, and home products.
We've looked at previous years' deals to predict this year 🔮
We couldn't find any discounts on crystal balls, but luckily we've been doing this a while and have a fairly good idea of what to expect.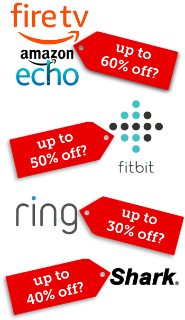 We think it's very likely some of the biggest discounts will be on Amazon's own devices – it is Amazon's sale event after all. We expect to see devices such as the Fire TV range, Echo speakers, Kindles and Fire tablets with up to 60% off the RRP (which isn't necessarily the price it's been at recently – see our tips below).
For example, last year the Fire TV Stick 4K was £22.99 (RRP £49.99) and the Echo Dot (4th generation) was £19.99 (RRP £49.99) – both were the cheapest we'd ever seen them.

Other popular brands we reckon could be discounted include:
Fitbit - up to 50% off some models, up to 30% off others. Last year, the Fitbit Inspire 2 was the cheapest we'd seen at Amazon at the time, at £42.74 (RRP £89.99).
GHD - up to 30% off. Last year, the GHD Gold Styler hair straightener was £111.70 (RRP £169), the cheapest price we'd seen in 12 months.
Ring - up to 30% off. Last year, the Ring wired video doorbell was £35.99 (RRP £49.99) which was the cheapest since Black Friday the year before – though wasn't the cheapest ever.
Shark - up to 40% off. Last year, the Shark IZ103UKGB cordless stick vacuum was £179.99 (RRP £319.99), which was the cheapest we'd seen it at Amazon.
Other popular products from last year's Prime Day that we could see discounted again include:
Beauty - Garnier Vitamin C serum, Rimmel volumising mascara, CeraVe smoothing cleanser.
Electronics - Duracell Plus AA batteries, Bose noise cancelling headphones, JBL bluetooth speaker.
Fashion - Boss men's T-shirt, Havaianas women's flip flops, Swarovski pendant.
Home - Philips Hue smart bulbs, Oral-B electric toothbrush, SodaStream, Finish Powerball dishwasher tablets.
Toys - Barbie, Lego, Hasbro.
It's not unusual to see deals on bulk products as well.
Don't assume every deal will be a winner – watch out for duds! 👎
While there are strong deals, there are also some duds. For example, last year we spotted a Philips Lumea hair removal device for £320 during Prime Day, but it was much cheaper at £280 several months earlier. One MoneySaver noticed a £116 Ninja airfryer Prime Day deal that had been cheaper at £99 just over a week earlier. Use our top five tips below to work out if a deal's really a deal.
Deals will last for different periods of time
Some deals will last for the duration of the promotion, and others – 'Lightning Deals' – will be launched as often as every five minutes and last for a limited time, usually between three and 12 hours, or while stock lasts.
Important: Don't allow yourself to be taken in by the hype and sucked into buying something you don't need or can't afford. Always do your own price comparisons to ensure you're getting the best deal possible.
A deal is only a deal if you were going to buy it anyway. Write a list of what you need and only search those during Prime Day to see if there's a deal. Note down today's price so you can see how much you're really getting off (if anything) – don't rely on the advertised RRP.

If there's a product you're looking for, use a 'shopbot' comparison tool such as Google Shopping and Price Spy to find its cheapest online price on that day. However, shopbots can leave out or favour some retailers.

This is the part of Amazon's site that sells returned or mildly-damaged items at knockdown prices. It currently has an extra 20% off selected Warehouse items* until 11.59pm on Monday 10 July – conveniently ending when Prime Day starts. This could mean a bigger discount of up to 30% off could be coming from 11 July, but last year 20% off was as strong as it got for Prime Day, so no guarantees. See our full Amazon Warehouse guide.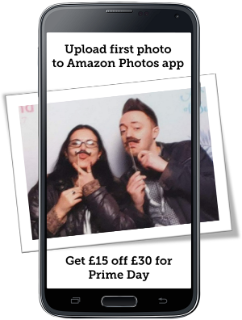 If you're a Prime member (excluding free trial), visit this Amazon* link to find out if you're eligible for 'free' Amazon credit. If you aren't eligible, you should see the message 'Sorry, but you're not eligible for this offer'.
If eligible, download the Amazon Photos app* and upload your first photo by 11.59pm on Friday 7 July to get £15 Amazon credit to use during Prime Day (Tuesday 11 to Wednesday 12 July). It'll be valid on orders of £30 or more.
Amazon Photos allows you to back up your photos and videos (up to 5GB) and is free for Prime members. You need to upload at least one photo to qualify for the £15 credit.
Amazon says within four days you'll receive an email confirming your £15 Amazon credit has been added to your account. It can be used on items sold by Amazon, excluding Amazon Warehouse, and can't be used towards items sold by third-parties, even if the item is marked as 'fulfilled by Amazon'. Digital products, baby and infant formula, and gift wrapping costs are also excluded. See full Amazon terms and conditions*.
If you need to free up some space on your phone, we've a whole handy guide on Free online storage.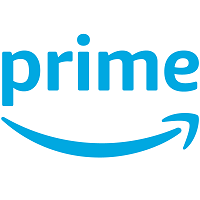 Prime Day is aimed solely at those with Amazon Prime membership (one-day delivery plus other perks), which normally costs £95 a year or £8.99 a month.

However, if you've not had an Amazon Prime account before, sign up to its free 30-day trial* and you'll be eligible for Prime Day deals. Just make sure you cancel before the trial is over if you don't want to continue membership (set yourself a reminder), otherwise you'll be charged. Students get six months' free Prime and 50% off full membership.
Already had a Prime trial?
See if you can save on membership, including £2 a month off Prime for O2 customers and split the cost of Prime with another adult. We've more in our full 30+ Amazon buying tips guide.