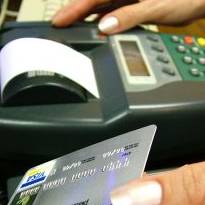 Many current account holders sent new debit cards over recent months have reported unexpected charges on their spending.
Cards from banks that have recently changed the type of plastic issued (eg, from Maestro to Visa) are sometimes incorrectly identified as credit cards or overseas cards.
This is because many retailers' software has not been updated to recognise the millions of new cards in circulation (see the Best Bank Accounts guide).
Subsequent charges of £1.50 per transaction have been reported by MoneySavers but this can soon add up to large sums for regular spenders, while higher individual fees are possible.
What's causing the problem?
The type of card can be identified by the first four or six digits, known as the Bank Identification Number (Bin).
Yet not all retailers or payment processing firms, such as Paypal, have a record of all the new Bins.
Three major banking groups have been gradually changing the type of debit cards they issue over the past few months:
Natwest, Royal Bank of Scotland (RBS) or Ulster Bank. The trio, all part of the RBS Group, are moving most customers from Maestro to Visa cards.


Clydesdale/Yorkshire Bank. The duo are moving most customers from Maestro to Mastercard debit cards.


HSBC. It's switching many from Maestro to Visa.
Some smaller banks have also switched the type of cards issued.
Where are the charges triggered?
Charges have been reported across numerous stores but the highest profile are Amazon and Ebay, while some Paypal payments also generate a fee.
Charges are not the only problem as some cards are declined. For example, Egg credit card holders were unable to make online payments using an RBS card last month, though this problem has since been fixed.
What are the charges?
MoneySavers have reported being hit with £1.25 or £1.50 fees per transaction even when buying items in sterling at UK-based retailers.
Colin Fenning, from Edinburgh, made two transactions with the UK arm of Ebay and two with Amazon.co.uk, all in sterling, using his new Clydesdale Mastercard debit this year, but was hit with £1.50 fees each time.
Initially, they were a complete mystery until he called the bank.
The £6 total has since been refunded, with a Clydesdale spokesman stating: "Not all retailers have updated their systems which is causing the problems."
However, where a merchant charges high fees for credit card usage, such as a travel booking firm, and the plastic is recognised as a credit card, the fee could be much higher.
For example, a £1,000 transaction with a 1% credit card fee could generate a £10 charge.
What can you do about it?
If you're charged, call your bank as it is likely to refund fees. This has been confirmed by RBS and Clydesdale/Yorkshire. HSBC says it is unaffected by these problems.
Paypal says the problem at its end will be fixed by Friday.
If you can pay your card off each month, it's usually best to shop using a cashback or rewards credit card rather than a debit card (see the Cashback Credit Cards and Rewards Credit Cards guides for the top deals).
Further reading/Key links
Top accounts: Best Bank Accounts
Top cards: Cashback Credit Cards, Rewards Credit