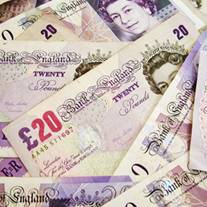 The new chief financial ombudsman says consumers should not use claims management companies (CMCs) when making a complaint to the independent arbitrator.
Natalie Ceeney, who became head of the Financial Ombudsman Service in March, says firms often mislead consumers with false promises of success, while many take a large chunk of any compensation awarded (see the Financial Fight Back guide).
In an interview with MoneySavingExpert.com, she insists there is little claims firms can do for you that the Ombudsman service, which resolves disputes between firms and disgruntled customers, cannot.
Claims firms typically charge up to 25% (+VAT) of any award for the most common type of compliant, missold payment protection insurance, designed to cover loan or credit card payments. On a £10,000 pay-out, that's a £2,937 fee (see the PPI Reclaiming guide).
If you are awarded compensation by your financial provider or the Ombudsman, after complaining directly, there are no fees.
The news comes on the day the Financial Services Authority revealed a rise in complaints by consumers to financial firms during the second half of 2009. However, the figures were skewed by the reopening of bank charges cases (see the FSA complaints hike MSE News story).
No charge
Ceeney says: "We would prefer people coming directly because it is free and you will get all your money. CMCs will charge you, yet some people are not aware they can come directly.
"We don't want people misled into going through a CMC. Claims via that route do not get any priority than going directly."
To complain to the Ombudsman you must have either received a firm rejection from your financial provider or not had a satisfactory response within eight weeks of first voicing your concern.
Ceeney adds that you are not more likely to win your case by seeking third party help.
The Ombudsman upholds 53% of consumer gripes, compared to the 45% upheld by banks and other financial firms.
Ceeney says: "It makes no difference to your chances of success by going through a claims management company."
Claims firms often state they can help those unable or unwilling to fill out complex forms.
'We can help'
Ceeney responds: "Some people need help but we can give advice and our agents can fill out the form over the phone anyway. You'd give us the same information you would give a claims management company. We can work across 50 languages.
"I would challenge whether there is anything a CMC can offer that we cannot."
Ceeney also says the Ombudsman receives complaints from claims firms that are outside its remit, particularly around unenforceable credit agreements, often referred to by CMCs as 'writing off' credit card and loan debt.
This type of claim has tailed off after a number of high-profile court wins for lenders last year and the suspension of one of the most high-profile 'debt write-off' firms, Cartel Client Review (see the Cartel suspended MSE News story).
Ceeney adds: "We see examples where CMCs write to us with complex legal arguments, such as over unenforceable credit agreements, but that is a matter for the courts. CMCs don't always understand how the system works."
CMCs' response
CMCs state they help consumers throughout the whole complaint, not just when complaining to the Ombudsman, and can continue the fight after rejection by their bank or other financial provider, when many usually give up.
Ombudsman stats show only 5% of consumers who make a complaint to their bank then take the case further to the independent arbitrator despite the greater chance of success by pursuing their gripe.
Sally Bowyer, head of Brunel Franklin, one of the largest claims companies, says: "Many consumers simply don't get as far as the Ombudsman when handling a claim themselves.
"In our experience, the lengthy correspondence, jargon and stalling tactics employed by vendors is designed to put consumers off pursuing a PPI claim, and successfully kills off a large proportion of claims at the first or second hurdle.

"Many consumers don't have the time, the knowledge or the stomach for a fight with the vendors and we take all the pain out of the process for them including fighting their case at the Ombudsman, if necessary.
"We are very experienced at identifying vendor tactics to slow down or attempt to reject claims. The result is that most people will get more compensation than if they handled the claim themselves, even after our fees are deducted."
Our view
Wendy Alcock, MoneySavingExpert.com money analyst, says: "It's usually best to go it alone as you'll get to keep all the compensation, if you win.
"Yet while we're no fans of claims companies, some get results, when going it alone would be a hassle. If you're picking a company, check out its reputation and NEVER pay a penny upfront, and try not to agree to one which will take any more than 25% of your compensation.
"Try asking how long it has been handling claims and for references from other satisfied customers, which it should be happy to do, if kosher."

Further reading/Key links
Ombudsman guide: Financial Fight Back
Reclaim missold debt insurance: PPI Reclaiming
Other issue-specific reclaim guides: Bank Charges, Credit Card Charges, Direct Debits, Setting Off, Mortgage Arrears, Endowment Misselling