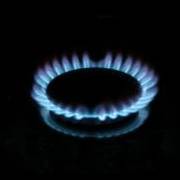 The great energy price hike that will bring misery to at least 13.5 million households begins today just as the bitter winter cold sweeps the country.
Scottish Power this morning hit 2.5 million homes with an average price hike of 2% for gas and 8.9% for electricity.
Customers will see their bill rise by £54 a year on average. Only those on its fixed products or social tariff, Fresh Start, will see prices held (see the Cheap Gas & Electricity guide).
The firm, which only gave customers one week's notice, was the third of the big six suppliers to announce price hikes.
British Gas has announced price rises of an average 7% from 10 December for eight million gas and electricity customers. Some three million Scottish & Southern Energy households will see electricity hikes of 9.4% from 1 December.
EDF says it won't increase prices until March, though it hit 1.2 million households with a price jump in October, while Eon and Npower have yet to show their hand.
Reject the hikes and switch
Users faced with rises can use a little-known loophole to maintain existing costs, as long as they then switch supplier.
Those who've never switched before can often save hundreds of pounds a year.
Energy regulator Ofgem allows customers to reject hikes as long as they inform their supplier within 20 working days of receiving notification of the increase.
Ofgem suggests you write or email so there is a record of your request.
Users must then initiate the switch within 15 working days of informing their existing supplier they want to leave.
It normally takes six to eight weeks from applying for a new tariff before the switch happens if the process is smooth.
As many power firms are hiking prices, your new firm may also up its charges but you would at least be shielded from the general industry hike for a few weeks or months.
How to switch
To find the best tariff, compare the options available via a comparison site (see the Cheap Gas & Electricity guide).
The best deals are available to those who get their bills online and pay by monthly direct debit.
When switching, remember that when a firm describes its tariff as cheapest, it is only best value as a nationwide average.
The energy market is complicated so determining which is the cheapest provider for you depends on where you live and how much power you use.
This is why a comparison, based on your circumstances, is key.
Also, always factor in any exit penalties your existing provider may charge (largely an issue only for those who have recently transferred) when calculating any savings.
Those behind on payments to their existing supplier may not be able to move.
Further reading/Key links
Slash energy costs: Cheap Gas & Electricity
Your rights: Fight Energy Direct Debits
Capped tariff help: Is Your Cap/Fix Ending Soon?
Boiler protection: Boiler Cover