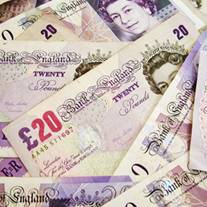 January's never the easiest money month, so MoneySavingExpert.com is urging you to check now if you're owed cash due to mis-selling, poor service or for something else.
Below we've put together our top 10 ways to reclaim £1,000s, alongside proof from MoneySavers that they really work.
But remember, there's no need to lose 30% of your cash to a 'no win, no fee' firm. Our guides have full, free, step-by-step help.
1. Check for hidden insurance added to loans, cards, mortgages and more
You've almost certainly heard of payment protection insurance (PPI) reclaiming, but it's important to understand you may have it without knowing – even if you rejected it.

This insurance to cover debt repayments was systemically mis-sold by banks. Over £12 billion's been paid back, and much more's still due.

The proof: We've had five million templates downloaded so far. Here's Ingrid, via email: "Thanks so much for giving me the courage to reclaim my PPI – I've received £35,000. It's been life-changing."
For full step-by-step help and free template letters see our Reclaim PPI for FREE guide.
2. Wear uniform to work?
If you wear a branded T-shirt, overalls or a nurses' uniform for work, wash it yourself and don't wear it elsewhere, you're entitled to a tax rebate each year. Many haven't claimed it, so can get a backdated payout going back up to four years.
The proof: Forumite Jinx80 says: "I rang the tax office and I'm getting a rebate of £60/year for the last four years. Thanks MoneySavingExpert! Really chuffed I didn't use a middleman."
Full step-by-step help in our Uniform Tax Rebates guide.
3. Been delayed on a flight since 2007?
For most flights to or from the EU, if you were delayed over three hours and it was the airline's fault, you're entitled to £200 – £500 per person.

The proof: Amanda, via email, says: "I used the template to complain to Thomas Cook about a delayed flight to Egypt in 2010. It's compensating us £1,040. It's made my day."
Step-by-step info and free template letters in our Flight Delay Compensation guide.
4. Shop at Tesco?
If you use a Clubcard, you'll have earned vouchers. Many have lost, or not used old ones, but you can reclaim them quickly online. Plus they could be worth quadruple when converted into Clubcard Boost Partners tokens.

The proof: Forumite AnnaV says: "Wow – I've got £413 of unspent vouchers. Ridiculously excited."
Easy how-to-do help in our Reclaim Lost Tesco Points guide.
5. Are you in the wrong council tax band?
Up to 400,000 homes may be in the wrong council tax band because the original English and Scottish valuations were slapdash. If yours is too high, you can get it lowered and a backdated payout from when you moved in.

The proof: Kay, via email, told us she was in Band F, while others of a similar size were Band E. She says: "I phoned the Valuation Office on 4 October 2013. It said it would take eight weeks to look into. On 6 December, I received a call to say my tax band had been reduced to a Band E. I was reimbursed £3,300. Thank you for such useful information."
Full check and challenge the system details are in our Council Tax Rebanding guide.
6. Mis-sold CPP card protection?
Over 7 million were mis-sold credit card and identity theft cover. Now £1.3bn has been allocated to compensate those targeted. A decision will be made in the next couple of weeks for a central redress scheme.
If it's a yes, anyone mis-sold will automatically be able to claim. Though we've already seen big payback successes.

The proof: Martin emailed his story: "I received a cheque for £461 which included an amount for interest. Keep up the good work."
Full how-to in our CPP Reclaiming guide.
7. Are (were) you an employee or receiving a pension?
Your tax code tells your employer how much tax to take, but the over-complicated system regularly throws up errors, which means we overpay. You can get it back.

The proof: Forumite Golddustmedia says: "I had my payslip handy and I was surprised to see my code was BR. Digging out older slips, I saw I'd been on basic rate tax since I started, which seemed odd. Quick call to HMRC confirmed I'm an 810L – it's refunded just under £1,500 for last year and is updating my employer, so I'll be £130 better off each month going forward!".
Full help with our free Tax Code Checker. Beware getting an email from the taxman about tax rebates. If you get one, it's a scam so don't reply (see the Beware fake tax emails MSE News story).
8. Racked up big fees for going beyond your overdraft?
Rumours of the death of bank charge reclaiming are greatly exaggerated (especially by the banks, funnily enough). The door's nowhere near as wide open as it used to be, but if the charges have put you in hardship, reclaiming is possible.

The proof: Carol (via email) explains: "Although I was a bit sceptical, I downloaded your template, customised it and sent it to my bank. It contacted me to say it would refund my charges + interest – over £2,000."
Full step-by-step help and free templates in our Reclaim Bank Charges For Free guide.
9. Do you pay (have you paid) a fee each month for your bank account?
Fee-charging packaged bank accounts are great for some, but useless, or even worse, mis-sold for many. If you signed up by a sales call or 'upgrade', rather than actively choosing it yourself, mis-selling's far more likely.

Typically, you'd be upgraded to an account with travel insurance, but not told you're excluded for your age, or pre-existing conditions.

The proof: Linda emailed her story: "Thank you for alerting me. I was told I had to have the account in order to get an overdraft and assumed there was no alternative. I used your template letter and I received over £1,500 compensation within about three weeks."
Full help and templates in our Reclaim Packaged Bank Account Fees guide.
10. Are your energy direct debits set too high?
Paying energy bills by direct debit saves money. But the amount taken is usually based on estimates, meaning you might be paying too much. However, you've rights to fair payment amounts.

The proof: Forumite Nicp60 says: "Finally called Scottish Power. Not only did it refund the £500 we're in credit by, it also slashed our DD by £70 a month – should have been more organised and done this months ago! Thanks Martin!"
See our Energy Direct Debits guide for more.