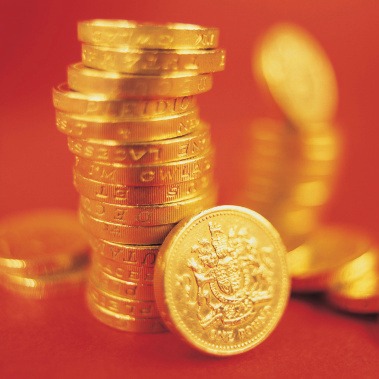 Update: 6 May 2015: The concept of this article is still the same, although many of the best buys have changed since the time of writing – click on the guides listed below for the most up-to-date products. Also, see Martin's Get 5% interest on your ISA money for a comparison with the top interest paying bank accounts. As of 6 April, ISAs have a new £15,240 allowance this tax year.
Savings rates are pitifully low, but there are ways to boost your interest up to 6%. MoneySavingExpert.com creator Martin Lewis is here with his rate-boosting masterclass.
It's easy to think rates are pitiful therefore there's no need to bother with savings. Yet don't despair, there are many techniques and tricks you can use to boost rates (see our Top Savings Accounts guide for a full rundown).

The aim here is to put every penny where it earns the most interest. Many of the specialist higher rate accounts only allow limited amounts to be deposited for a small amount of time, so if you've big savings what you'll need to do is fill them up when you can, then once that's done, move on to the next best and so on.
With all of them though there's a golden rule – keep an eye on the rate – they do change and you will have to move your savings again if that happens.
All the accounts detailed have full £85,000 UK savings safety, meaning if the bank fails, you'd get back up to £85,000 per person, per financial institution (see Savings Safety for more info).
Earn 6% AER in a regular saver + free £100

The very highest rate on the market is a regular savings account, but it's only available to new or existing current account customers of First Direct*. Then again as First Direct has won every customer service poll I've ever done with 93% of people rating it great last time, and it currently offers you £100 to switch to it, that's still an attractive proposition.

Its 6% Regular Saver allows you to put up to £300 a month in it for a year and the rate is fixed. HSBC customers get 4% AER on a similar product, while anyone can get Leeds Building Society's regular saver at 3.05% AER.
Full detailed info on these deals in the Top Regular Savings guide.
Use current accounts to get 5% AER easy-access
I used to always say never leave cash in current accounts as you earn nothing, so it's best to sweep what you can into savings, and while that holds true in the main, bizarrely, these days a few bank accounts offer super high interest rates to draw customers in.

The highest rate is Nationwide's FlexDirect* at 5% AER, but you only get this rate for a year, and just on balances up to £2,500. The stand-out deal's Santander 123's* 3% AER on all savings if you've £3k-£20k. It has a £2/month fee, but pays up to 3% cashback on bills, so weigh up whether you'll earn more than the fee before switching
With both, you need to properly switch to them. For full info, pros and cons see the Top Bank Accounts guide.
Is an Isa nicer? Up to 1.8% AER tax-free
While many people get worked up about it, a cash Isa's just a savings account where the taxman doesn't remove 20% or 40% of your interest. If you're 16 or over, a UK resident and haven't opened once since last April you can put £5,760 in right now and once in it stays tax-free YEAR AFTER YEAR until you take the cash out.
It's a no-brainer. Not only that, you can transfer past year's cash ISAs into it too.
And don't think you're locking the cash away, the top easy-access deal is from the Post Office at 1.8% AER on £100+, with two penalty-free withdrawals allowed each tax year.
However the rate does include a bonus for 18 months, which means it'll almost certainly plummet then. So make a note in your diary to ditch and transfer then.

For full best buys, and detailed Isa FAQ see Top Cash ISAs and Top cash ISA transfers.
Lock in for up to 2.65% AER
If you're prepared to lock cash away without access, that boosts the rate too. Yet it's worth noting many pundits predict UK rates will rise in 2015, so if you lock in for too long even at today's best rates, in the longer term they may not look so good, so don't lock in for too long, just in case.
Today's top fixed deals are:
For full info on these see Top Fixed Savings and Top Cash Isas.
Check your local credit union too
Credit unions are local savings and loan co-ops. Some have deals which beat the market's best buys, for example, 3% savings dividends, 2.15% AER one year fixes and 2.5% easy-access cash Isas. Yet they're incredibly localised so whether you can get one of these deals really depends on where you live (and sometimes work).
Full help and how to find your local one in the Credit Unions guide.
1.6% AER standard easy access savings

Once everything else is used, the final option is the top easy-access savings rate – the normal savings account you think of.
The top payer is Coventry Building Society which offers a standard easy access account at 1.6% AER variable, yet while you can withdraw cash whenever you want, do it over four times a year and there's a penalty, so this is only for people who don't want to access regularly.
If you want unlimited withdrawals, Tesco Bank's 1.55% AER although this includes a bonus rate for the first year, so its likely to plummet afterwards
See our Top Savings guide for more best buys.
Three final things to think of
If you're prepared to up the risk a little, it's worth looking at peer-to-peer savings which can pay up to 6%.
If you've got expensive debts it is always better to pay them off than to save. If you're not convinced, read my Repaying Debts with Savings guide
If you've got a mortgage, often overpaying that will be more effective than building up a pile of savings. See my Should I Overpay My Mortgage? guide.
And remember, the golden rule with all savings accounts, is to monitor them and put a note in your diary to act a month before any short term rate boosts are due to end.
* Using these links helps the site stay free to use, as they're 'affiliated links' which invisibly take you usually via affiliate linkage or commercial money sites, which then pay this site. You shouldn't notice any difference, the links don't impact the product at all and the editorial line (the things we write) is NEVER impacted by the revenue. If it isn't possible to get an affiliate link for the best product, it is still recommended and still included. The following links: First Direct, Nationwide, Santander, are identical unaffiliated links provided for the sake of transparency. Click on the following link for more details on how this site's financed.