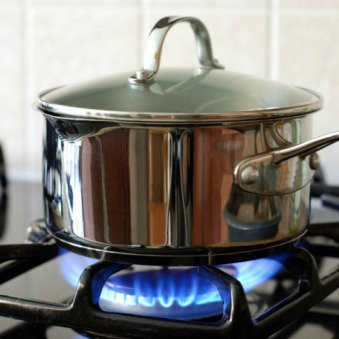 Big six energy supplier Scottish and Southern Energy (SSE) is to freeze household gas and electricity prices until at least January 2016.
The price freeze applies to all SSE, Scottish Hydro, Southern Electric, Swalex and Atlantic domestic customers – regardless of how they pay their bills – who are currently on, or who move to SSE's standard variable tariff between today and 1 January 2016.
If you're already on a fixed deal, your price is already set by the nature of your tariff. If your deal ends before 1 January 2016, you'll automatically be moved onto SSE's standard variable tariff (join our free Cheap Energy Club to find the best tariff for you).
M&S Energy and Ebico customers, who are supplied by SSE, won't benefit from the price fix.
The announcement comes months after Labour's pledge that it would force suppliers to freeze domestic energy tariffs (see the We'll freeze energy prices, says Ed Miliband MSE News story).
However, MoneySavingExpert.com is warning households that the price freeze isn't an excuse for existing customers to remain with SSE, or for other users to switch to the provider's standard variable tariff. This is because you could save more by moving to a cheaper or longer fixed tariff elsewhere.
'Don't rest on your laurels'
MoneySavingExpert.com creator, Martin Lewis, says: "On price, this is certainly good news for energy customers who never switch, because it automatically means their SSE tariff has turned into a 21-month fixed deal.
"Having said that, right now all the cheapest deals on the market are cheap fixes. Active customers have the option to switch to a fixed tariff that is either cheaper than SSE's cheapest, or longer, meaning they can lock into prices for far longer, until 2018.
"So while SSE's standard tariff price freeze is welcome, people shouldn't see this as a message to rest on their laurels. The advantage of an energy market where prices aren't moving is it's a level playing field for comparison – the perfect time to find the right deal for you."
Here's how SSE's standard variable tariff and its cheapest fixed tariff compare to the top fixed deals on the market:
Top cheap fixed energy deals compared to SSE's tariffs
Tariff
Fixed till
Exit fee
Cost/year
Costly standard tariff (1)
-
-
£1,300
Avg standard tariff (2)
-
-
£1,190
SSE's standard variable tariff
1 Jan 2016
-
£1,174
SSE's cheapest fixed deal
12 months
£25/fuel
£1,115
SSE's longest fixed deal
31 Mar 2017
£50
£1,186
First Utility iSave*
31 May 2015
£30/fuel during the fix
£1,013
EDF Blue+*
31 Mar 2017
None
£1,200
Npower Price Protector*
31 Mar 2018
None
£1,250
Source: UK Power and SSE. All based on a typical dual fuel user paying by monthly direct debit, unless stated. (1) Npower, non-direct debit. (2) Across the big six. (3) Typical dual fuel user.
Energy Secretary Ed Davey says: "SSE has shown today that the big energy firms are able to cut their costs and profits, and be confident about their ability to weather potential uncertainty in the wholesale markets, to give bill payers long-term price security.
"Customers of the others will be asking whether their suppliers will do the same."
Wholesale and retail split
SSE is also carrying out a "legal separation" of its wholesale arm – which includes energy production and storage – from its retail division, which sells energy to homes and businesses.
The move, which will be complete by March next year, appears to forestall speculation that a future competition investigation could force energy companies to split their production and supply operations.
The energy sector is currently preparing to face the result of a regulatory probe, which is widely expected to result in it being referred for a full-scale investigation by the new Competitions and Markets Authority.
SSE also plans to cut 500 jobs to cut costs (see our Redundancy Help guide for step-by-step information).
Which? executive director Richard Lloyd says: "By responding positively to our campaign for a separation of retail and generation businesses, SSE has also shown the industry itself can take action to improve transparency.
"We now want to see a full competition inquiry to ensure the whole energy market is opened up to more competitive pressure, to keep costs in check and give all consumers confidence they are paying a fair price."
Additional reporting by the Press Association.
* Using these links helps the site stay free to use, as they're 'affiliated links' which invisibly take you usually via affiliate linkage or commercial money sites, which then pay this site. You shouldn't notice any difference, the links don't impact the product at all and the editorial line (the things we write) is NEVER impacted by the revenue. If it isn't possible to get an affiliate link for the best product, it is still recommended and still included. The following links, First Utility, EDF and Npower, are identical unaffiliated links provided for the sake of transparency. Click on the following link for more details on how this site's financed.