Kindle MoneySaving tricks, including save £30 buying refurbished, how to find FREE e-books & more
For many, Kindle e-readers are an everyday essential – or at least a summer holiday must-have – and if you're thinking of buying one, we've tricks to cut the cost. Then once you've got a Kindle, or if you already own one, there are tips lower down to help you bag free Kindle books.
How to get a cheap Kindle
Of course, the cheapest way to read is borrowing books from the library or buying second-hand, but neither of these comes close to a Kindle in terms of convenience and portability. Plus, if you read all the time, owning a Kindle might actually save some money in the long run. Here are our Kindle buyer's tips and tricks...
Avoid paying extra for features you won't use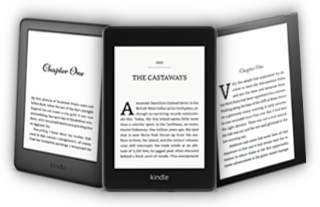 Depending on how much you want to spend, Amazon's current range offers three Kindles to choose from – first the basic Kindle* (currently from £70), then the more-refined and waterproof Kindle Paperwhite* (from £120) and the fully light-adjustable Kindle Oasis* (from £230), which was released in July.

At its core, every Kindle has the same functionality – squeezing millions of books into a single electronic device, regardless of which model you choose. So our simplest MoneySaving tip of all, especially if you're not fussed about reading in the bath or in low light, is avoid paying for features you don't need.
Here's how the three Kindles currently sold by Amazon compare on features and tech specifications:
Key feature list ▼
Kindle*
From £69.99
Paperwhite*
From £119.99

From £229.99

Screen
6in glare-free
6in glare-free
7in glare-free
Resolution
167 ppi
300ppi
300ppi
Storage
4GB
8GB or 32GB
8GB or 32GB
Audible (via Bluetooth)
✅
✅
✅
Wi-Fi
✅
✅
✅
Waterproof
🚫
✅
✅
Page-turn buttons
🚫
🚫
✅
Auto-adjusting light sensors
🚫
🚫
✅
Turn your tablet or phone into a 'Kindle' for FREE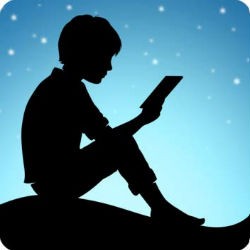 You can download the free Kindle app* on any compatible tablet or smartphone (iOS / Android), or even for a PC/Mac, and this gives you the same access to millions of e-books to read whenever, wherever you like, completely free of charge.
While a brightly-lit screen may not be ideal for reading books, it's worth knowing about if you simply want a way to occasionally read Kindle books at home. It's a way to test the waters before deciding if you actually need a Kindle.
However, it's worth noting the Kindle's main advantage over tablets and phones is you can read in bright sunshine with no glare (the same as with a traditional book), so on holiday you may struggle without the Kindle's special screen. Though of course, if the goal is just to read books electronically – and you can cope with a normal screen – you can do this on virtually any smartphone or tablet using Amazon's rival services such as Google Play for Android and Apple Books for iPhone and iPad.
It could be cheaper to buy a Fire tablet instead
Amazon's popular Fire 7* tablet is currently £49.99 new from Amazon (£49 at AO.com*), so £20 cheaper than a Kindle. With the Kindle app on board, it can essentially do everything a Kindle can plus a lot more besides.
Of course, most people have smartphones that could achieve this equally well – but if your phone screen's too small for reading books and you want to buy a specific device, the Fire 7 would be cheaper than a Kindle.
As I mentioned above, it's the screen that really sets the Kindle apart, and as the Fire tablet has a reflective screen it isn't great in the sun. While this may be a deal-breaker for the most avid of bookworms, more casual readers may find a Fire tablet, or similar, with the Kindle app installed is more than up to the job.
See reviews on sites such as TechRadar and Expert Reviews to learn more about what each device is useful for, so you don't risk spending more or less than you need to.
Get £30 off by buying refurbished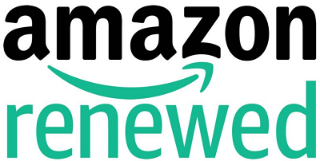 It's sometimes possible to save as much as 50% with refurbished Kindles* sold by Amazon itself in its 'Amazon Renewed' department. These products have been previously owned, but are tested and refurbished to work and look like new, and come with a one-year warranty.
However, as refurbished products have limited stock, there isn't always a full selection and it can be hit-and-miss as to whether the device you're after is available. You may also find the refurbished models are of an earlier generation than those Amazon is selling new, so do check any specific features you want aren't missing.
Here are a few refurbished Kindles I spotted on Tue 13 Aug:
Note: Although the Kindle Voyage is no longer manufactured and sold new by Amazon, it was a predecessor to the Kindle Oasis and shares many of the same high-end features, such as being waterproof.
When's the best time to buy a new Kindle?
Unfortunately, Kindles aren't discounted as often, or as generously, as other Amazon devices such as its range of Echo smart speakers (if you're interested in these, see MSE Oli's blog on how to get Alexa for less).
The biggest discounts we saw came very recently during Amazon's 'Prime Day' – its annual summer promo in mid-July – where the Kindle was reduced to £50 (£20 off the normal RRP) and the Kindle Paperwhite was reduced to £80 (£40 less than normal). This is the cheapest we'd ever seen either device being sold new.
We've also spotted that current models are discounted by £10-£30 after a newer upcoming model is announced or available for pre-order. For example, the latest Kindle Oasis model which was released in July, resulted in the price of the previous model dropping by £30 in the last few weeks.
Black Friday in November is another key date to look out for – last year, the Kindle Paperwhite was on offer for £90, the second cheapest price we've seen it in the past nine months.
Kindle cheapest price history
The graph below shows the cheapest price each Kindle device fell to during each month since Nov 2018 – each price point is for the latest model available at that time.
See the device images for which colour relates to which Kindle
You can use free Amazon price tracker CamelCamelCamel to make sure you're getting a good deal. You can also use the tool to set a 'desired price' and it'll email you when that item drops to that price, or below. If you're a regular Amazon shopper, see our 24 Amazon buying tips guide.

Compare retailers for price and special extras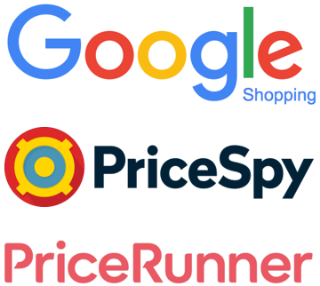 Kindles may be Amazon devices, but they're also sold by other big retailers such as AO.com, Argos, Currys and John Lewis. As with anything you buy online, you should use tools such as Google Shopping, Price Spy and Pricerunner to make sure you're definitely getting the best deal.
As the big retailers often price-match one another, you should check if any offer something extra. For example, John Lewis* provides a two-year guarantee on the Kindle Paperwhite and Kindle Oasis, but not the basic model.
See our guide for more Cheap Online Shopping tips.
We've looked at ways to save on the Kindle itself, now let's look at keeping costs down once you have one. For more detail on some of what's below, see MSE Jenny's blog on how to get must-read Kindle books FREE.
Choose from a MILLION books with Kindle Unlimited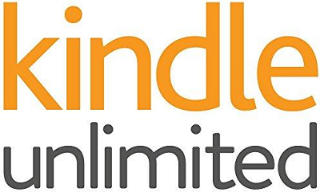 Like Spotify for e-books instead of music, Kindle Unlimited* (normally £7.99/month) gives unlimited access to more than a million e-books, magazines, audiobooks etc – including all seven Harry Potter books – which you can 'borrow' as many as 10 at once, for as long as you keep the monthly subscription going.
First-timers can take advantage a 30-day free trial*, but make sure you cancel before the trial ends if you don't want to keep it - or you'll be charged. Remember to finish any books you're reading as they'll disappear at the end of the trial. You can also access a small selection of free books just by having Prime (see below).
With Prime you can read 1,000 books for free

If you've Amazon Prime (£79/year for free next-day delivery and other perks), you can choose anything to read from the Prime Reading* book borrowing library of more than 1,000 e-Books, which to non-Prime members cost money.
You can gain access for 30 days if eligible for a Prime free trial* (again, cancel after 30 days or you'll be charged). Of course, not everything is included – the selection is much smaller than with Kindle Unlimited – but there should be enough to keep most readers entertained for a while as long as you're not too fussy about what you read.
Free comic books & graphic novels
Use free tools to nab Kindle book bargains

Sign up to BookBub to receive free daily alerts when 'must-read' e-books in your selected genres are free or going super-cheap. You can also use eReaderIQ to set up price-drop alerts that'll notify you when specific books you've told it you want to read are reduced in price, so you can pounce at precisely the right moment.
For more ways to grab a bargain on e-book must-reads, including online book clubs, Amazon daily deals and pre-release freebies, see MSE Jenny's 10 novel ways to get must-read Kindle books for free (or just 99p).
More ways to get your hands on free e-books
Directly from Amazon. There's a list of the top 100 free e-books* on its site, and if you've the energy, you can trawl the many thousands of free e-books available at any time. The reason these particular books are free is usually quite obvious – they tend to either be time-honoured classics such as Jane Eyre or The Great Gatsby, or modern stories from less-well-known authors. You won't find many bestselling blockbusters in the list.


Use a filtering tool. Freebookfinder collates all the free e-books on Amazon and organises them by different genre. This makes it a lot easier to navigate than going directly to Amazon's site (especially on mobile).


Try your local library. It's worth checking if your library offers e-book lending, as many do – ask your librarian, they should be happy to assist. You'll just need to check the format is compatible with Kindles.