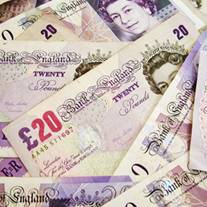 Labour will pledge to clampdown on banking 'rip-offs' as part of its General Election manifesto, to be announced today.
The party is focusing, in particular, on bank charges.
Millions of consumers have been hit by excessive fees for exceeding their overdraft and punishing rates on credit cards and loans.
Many have also been systematically missold numerous products, especially payment protection insurance (see the Bank charges and PPI reclaiming guides).
While Labour wants fairer charges for breaching overdraft ceilings in future, unlike the Lib Dems, it is not campaigning for victims of past fees to get their money back (see the Lib Dems consumer manifesto MSE News story).
Labour also plans to introduce compulsory financial education in schools after its original plans failed to materialise in time, before Parliament was dissolved ahead of the election.
Its pledges include:
A clampdown on unfair terms, charges and pressure sales. Regulators will be charged with preventing consumer detriment before complaints come through.


Making bank account and Isa switching easier.


New rules to stop irresponsible lending so every credit card firm and bank has properly checked a borrower can afford repayments, plus a new cooling off period for people who sign up to unsecured borrowing.


Statutory backing to new credit card rules already agreed with the credit card industry banning some stealth charges (see the Credit card crackdown MSE News story).


A new legal right to a basic bank account for everyone with a valid address, as has previously been announced in the Budget (see the Bank accounts for all MSE News story).


A crackdown on prices charged by instant loan companies and doorstep lenders.


Compulsory education on personal finance and the establishment of a body to take collective legal action for consumers. Both policies are nothing new but were not passed in time before the election.


To make the Post Office a "People's Bank" offering more financial products including current accounts.
The Tories will announce their manifesto tomorrow.
Martin Lewis, MoneySavingExpert.com creator, says: "Finally, politicians have cottoned on that we've all had enough of being shafted by the banks.
"Labour's most important consumer finance election pledge for me is prioritising legislation for compulsory financial education in schools, which was scuppered at the last minute.
"We're a nation that's educated our youth into debt, but never about debt. That must end."
Further reading/Key Links
Cut costs: House-Buying MoneySaving, Best Bank Accounts, Inheritance Tax, Cheap Petrol & Diesel, Benefits Check-Up