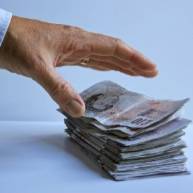 Millions of victims of debt insurance mis-selling, who may not even realise they've been wronged, could be offered compensation, if lenders follow tough new rules laid down today.
City watchdog, the Financial Services Authority (FSA), has confirmed a set of measures that banks, building societies and other payment protection insurance (PPI) sellers must follow by 1 December to compensate the casualties of a sector which once generated over £1.5 billion a year.
The key element of those plans is what the FSA calls 'root cause analysis' (see the PPI Reclaiming guide).
Here, where a lender has compensated a large number of mis-selling victims, it must also contact others sold in a similar fashion even if those borrowers have not made a complaint. It's thought almost three million people could be entitled to compensation under this ruling.
PPI is designed to cover loan or credit card payments if you cannot work. However, it has been systematically mis-sold for years.
The Financial Ombudsman Service, the independent complaints arbitrator, receives around 1,500 PPI complaints a week and finds in consumers' favour in 81% of cases.
The FSA's PPI plans
The FSA package of measures include:
An explanation of when and why firms should analyse past complaints to identify serious flaws in sales practices. This is the 'root cause analysis'.


New guidance to ensure complaints are handled properly, and redressed fairly, where appropriate.


An open letter to firms setting out common sales failings to help them identify bad practice.
However, the measures do not include a previous FSA pledge to re-open 185,000 rejected PPI claims as this requires government consent.
'Onus on industry'
Dan Waters, from the FSA, says: "Today is the culmination of months of hard work and now, with these measures, we look forward to consumers being treated fairly whether they are buying or complaining about PPI.
"The onus is now on the industry to ensure it treats all customers fairly. We will be monitoring the implementation of our guidance closely to ensure real change is delivered."
"The policy statement follows consultation that saw significant levels of highly detailed feedback from PPI providers, sellers, trade groups and consumer bodies."
Wendy Alcock, MoneySavingExpert.com money analyst, says: "We're pleased to see the FSA taking control of the troublesome PPI market and the measures, if lenders follow them properly, are welcome.
"In the meantime, if you think you've been mis-sold a policy, complain to the company that flogged it to you immediately.
"If you're rejected, take your complaint to the free ombudsman service as the stats show that most who do so are successful (see the PPI Reclaiming guide)."
PPI extinct
Meanwhile, sales of PPI are slowly grinding to a halt.
Single premium policies, where the premium for the term of the loan is added to your debt, were outlawed by the FSA last year.
Regular premium policies are also dying out. Lloyds TSB scrapped PPI sales last month, as revealed by MoneySavingExpert.com, and Barclays is set to follow this month.
Many other banks and lenders are expected to stop selling PPI altogether, other than on mortgages, by the end of the year.
Further reading/Key links
Ombudsman guide: Financial Fight Back
Reclaim mis-sold debt insurance: PPI Reclaiming
Other issue-specific reclaim guides: Bank Charges, Credit Card Charges, Direct Debits, Setting Off, Mortgage Arrears, Endowment Mis-selling