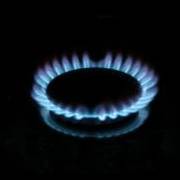 Npower has been rated the worst energy firm for service by a consumer watchdog in a new complaints league table launched today.
EDF, Npower and Scottish Power were all given the lowest rating of two stars by Consumer Focus for the number of complaints they received in relation to their market share, though Npower was the worst performer overall (see the Cheap Gas & Electricity guide).
Earlier this year, pressure from Consumer Focus meant Npower was forced to pay £70 million back to users after a billing blunder.
Scottish and Southern Energy (SSE) came top of the league table with four stars while British Gas and Eon both received three stars.
The consumer watchdog ranked the "Big Six" energy firms to help consumers decide which supplier will give them the fewest problems or best handle any complaints.
Scores were weighted to take into account the severity of each complaint such as the length of time it took to be resolved.
Consumer Focus said the "Big Six" received 4.6 million complaints in the last financial year.
Its research showed consumers wanted to be able to compare how companies handled complaints when considering switching supplier.
'Must win customer respect'
Mike O'Connor, chief executive at Consumer Focus, says: "We know energy companies are rooted at the bottom of our consumer trust survey.
"They have got a lot to do to win the respect of their customers and getting a firm grip on customer service and complaint handling should be a priority in the boardroom of these companies. They should all be aiming to be a five star service.
"Scottish and Southern Energy are the clear leaders but the difference between energy suppliers is stark when they all sell an identical commodity under the same market rules.
"Having three suppliers languishing on just two stars is a pretty miserable state of affairs. Good service is really important to customers and people want the truth about complaints so they can make informed choices when deciding whether to switch."
Consumer Focus says it will publish a similar league table for smaller suppliers in April.
Energy UK, which represents the "Big Six" electricity and gas suppliers, says a survey by price comparison site uSwitch.com in September found customer satisfaction was at an all time high of 73%.
Christine McGourty, director of Energy UK, says: "Britain's energy companies have co-operated with Consumer Focus over the past year on this. The opportunity to provide consumers with more information on the industry's performance is welcome.
"In a competitive market, all energy companies take customer service extremely seriously. In independent surveys, customer satisfaction levels have markedly improved in recent years."
An Npower spokeswoman says: "We have recently invested over £200 million in our systems and dramatically improved our complaints handling processes. We're already seeing results."
Further reading/Key links
Slash energy costs: Cheap Gas & Electricity
Your rights: Fight Energy Direct Debits
Capped tariff help: Is Your Cap/Fix Ending Soon?
Boiler protection: Boiler Cover
Official league table: Consumer Focus