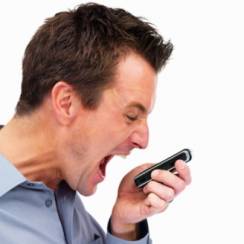 Phone and broadband firms could be banned from raising prices before a users' contract is up.
Regulator Ofcom is launching an investigation into whether price rises-mid-term "are appropriate".
This follows huge swathes of complaints from angry customers and evidence from consumer group Which? after it launched a campaign earlier this year calling for a ban on these price rises.
Landline and broadband firms such as BT, Sky, Talk Talk and Virgin Media regularly raise prices.
Last month, Vodafone announced pay monthly mobile customers would pay more from 1 November. Over the past year, Orange, Three and T-Mobile have all raised mobile costs mid-contract.
'Frustration'
Claudio Pollack, Ofcom consumer group director, says: "Ofcom understands the frustration consumers feel when faced with price rises in what they assume to be a fixed contract with a fixed price.
"Having considered the large number of complaints, we will soon consult on ways to address concerns and ensure they are treated fairly."
Ofcom will consult later this year to consider whether contract terms that allow price changes are appropriate and clear, and whether consumers are armed with enough information.
Many providers state deep in their conditions that they can increase costs in line with inflation.
Which? executive director Richard Lloyd says: "We hope Ofcom will act swiftly to ensure companies are made to drop hidden clauses in their contracts."