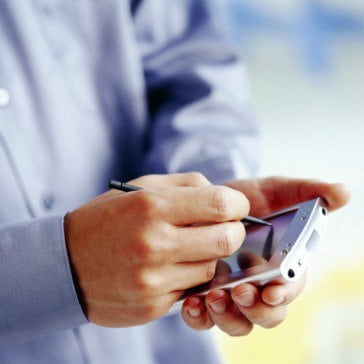 Consumers are to be protected against landline, broadband and mobile firms that raise prices mid-way through their contract term.
Under proposals announced by regulator Ofcom today, customers hit by hikes would be able to exit their contract without penalty.
Providers must also make clear that the cost of the service can rise during the term, if that is indeed their plan.
Telecoms customers have faced a flurry of price rises over recent months. All the big five mobile firms – O2, Orange, Three, T-Mobile and Vodafone – have raised costs mid-term over the past year. BT and TalkTalk are raising landline costs this month, following Sky in December, with Virgin Media to come in February (full info in the Cheap Broadband and Cheap Home Phones guides).
Ofcom has put its plan up for consultation today. Its investigation follows a campaign by consumer group Which? to ban mid-term price rises.
During the review, Ofcom examined 1,644 consumer complaints. They show many consumers complained it was not clear prices could rise mid-term in what they believed to be fixed contracts.
While the ability for consumers to exit their contract penalty-free and for providers to improve transparency is Ofcom's preferred aim, it is one of four options put out for consultation.
The others are:
Tackling the current lack of transparency around the potential for price increases.
Whether consumers should have to opt into a variable price contract.
Maintaining the status quo. Currently, providers must give one month's notice of a price rise and customers can only exit penalty-free if the change causes 'material detriment'.
However, Ofcom does not think these options are adequate. A complete ban on price rises in fixed contracts was also considered, but the regulator does not think this will comply with European rules.
Good news
Archna Luthra, MoneySavingExpert.com consumer products analyst, says: "This is a huge win for consumers and has been a long time coming. Though providers have been skirting within the boundaries of what's allowed, it's an outrage they've been getting away with mid-contract price hikes, whether linked to inflation or not.
"However it's a while before these proposals may come into play. In the meantime, if you're near the end of the contract, consider switching to the cheapest deal for your usage.
"Or if you can prove that the price increase is of material detriment, complain to your provider, though don't bank on getting your cash back."
The consultation closes on 14 March and Ofcom expects to publish a decision in June.
Claudio Pollack, Ofcom's consumer group director, says: "Many consumers have complained to us that they are not made aware of the potential for price rises in what they believe to be fixed contracts.
"Ofcom is consulting on rules that we propose would give consumers a fair deal in relation to mid-contract price rises."