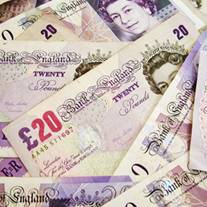 Consumers are being warned to never give out their Pin after a fresh wave of reports about a "courier scam", which criminals have used to steal millions of pounds from victims in recent years.
Fraudsters impersonate bank staff or police officers over the phone, tricking worried consumers into providing personal bank details, including Pins, as well as bank cards and money, which the fraudsters then pick up via a courier (see our 25 Ways To Stop Scams guide for tips on staying safe).
National fraud reporting centre Action Fraud had 721 reports of courier scams across the UK between January and June this year.
In London alone, the Metropolitan Police has had 847 cases so far this year – amounting to over £200,000 being stolen. Last year, it says nearly £2.5 million was stolen through the scam in the capital, though as this excludes unreported cases, the actual amount taken may be considerably higher.
Banks are legally obliged to refund customers who've lost money through fraud or scams. But some may argue that giving out your Pin and handing over cards and cash to strangers would be classed as negligence, and refuse to reimburse your loss.
The Times this week reported that an 85-year-old woman fell victim to the fraud, mistakenly handing over about £5,000 in cash, which she put into an envelope and gave to a taxi driver who arrived at her door.
The fraudsters then took a further £800 from her credit and debit cards. Her bank reportedly won't refund a penny, because "there was no bank error regarding the withdrawal".
Here's what you need to know, and how to prevent falling prey to scammers.
How does this type of scam work?
Scenarios may differ, but generally what happens is a fraudster rings you claiming to be from your bank, saying its systems have spotted a problem with your card.
To gain your trust, they'll tell you to ring back using the number on the back of your card. But when you do this, the criminal keeps the line open at their end. They may also play a dial tone down the line to convince you the original call has been terminated.
So while you think you've hung up and dialled through to a new number, you've actually just connected straight back to the fraudster.
Once the conversation is re-initiated, it's likely you'll be asked to 'cancel' your existing card, or 'activate' a new card, by entering your Pin into the keypad, which is tracked by the fraudster.
They will then pose as a bank representative to pick up your card from your address, and may give you a fake replacement card. Sometimes, a genuine courier company is hired to collect the card.
With both your card and Pin, the thief can then spend or withdraw your money.
Variations of the scam include the fraudster pretending to be a police officer, or the victim being told they need to withdraw money from their bank to be collected as well.
How can I protect myself from this type of scam?
Financial Fraud Action, which offers advice on behalf of banks, says neither your bank or the police would ever ring you to say they are coming to your home to pick up your card. So NEVER hand it over to anyone who comes to collect it.
Your bank will also NEVER ask you to authorise anything by entering your Pin into the telephone.
And you should NEVER share your Pin with anyone – the only times you should use your Pin is at a cash machine or when you use a shop's chip and Pin machine.
See our 25 Ways To Stop Scams guide for more tips on protecting yourself from fraudsters.
I think I've been scammed. What should I do?
Call your bank or card company immediately on an advertised number. Before dialling, make sure you hear the dial tone. If you're unsure if the line is safe, try calling from a completely different number, such as a mobile phone, rather than your landline.
Also report the crime to the police, and make sure you get a crime reference number.
What are banks' policies on fraud?
MoneySavingExpert.com asked Barclays, HSBC, Lloyds Banking Group, Nationwide, RBS and Santander what their general fraud policies were, and what their policies would be in relation to this particular scam.
The providers generally all said cases where a customer's card or account details have been used or accessed fraudulently are looked into on a case-by-case basis. Where the customer isn't at fault, they'll be refunded.
But if customers are found to have been negligent with their card or account details, then they may not get their cash back.