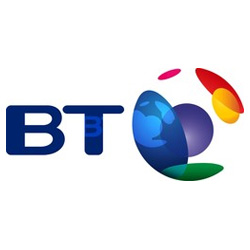 Update, Saturday 23 August, 9am. BT has indeed announced up to 6.5% increases in phone and broadband costs today, see the full BT hikes story.
Millions of BT customers are to be hit with the news on Saturday that prices will rise, MoneySavingExpert.com understands.
The giant will alert customers on the weekend with full details of the hikes, which are expected to hit home phone and broadband customers. (See our Cheap Home Phones and Cheap Broadband guides for the best buys.)
BT has refused to confirm or deny this information.
MoneySavingExpert.com will update this news story as soon as we have full details of what's happening.
In the past BT has left a gap of a few months between announcing a rise and the increases coming into force. For instance, BT last announced a number of price rises in September 2013 with the hikes taking effect on 4 January this year.
Guy Anker, managing editor of MoneySavingExpert.com, says: "It's standard practice for companies such as BT to increase their prices every year, though it's nevertheless a massive wrench for the millions affected. But it's also a big trigger for any home phone and broadband customer to urgently check they're on the best possible deal.
"Millions pay over £300 a year for phone and broadband but it's possible to slice these costs in half."
Can I leave my contract?
Under regulator Ofcom's rules, customers who take out a line rental, TV, broadband or mobile contract from 23 January 2014 onwards can cancel their contract penalty free if a provider ups prices mid-term and it hadn't warned you about the rise when you bought the contract.
If you signed your contract before 23 January 2014, your only option is to argue the price increase is of "material detriment" under Ofcom's old rules – although there's no set definition of what constitutes material detriment.
If you complain and don't get a satisfactory response within eight weeks, you can take the matter to the relevant ombudsman. In BT's case, this would be the Ombudsman Services.
If you want to stick with BT it's currently just over £30 cheaper to pay for its line rental, which includes free weekend calls, a year in advance.
BT's basic line rental saver costs £159.84, which is the equivalent of £13.32/month. However its basic monthly line rental costs £15.99/month.
If you want to switch, see our Cheap Broadband guide for the best buys.
Increasing prices
This weekend BT will become the latest of a number of big telecoms providers to have recently announced price hikes.
BT is also upping the price of BT Sport for standard definition customers from 1 October, taking prices from £12/month to £13.50/month. HD costs £3 extra on top of this.
Additional reporting by Paloma Kubiak.