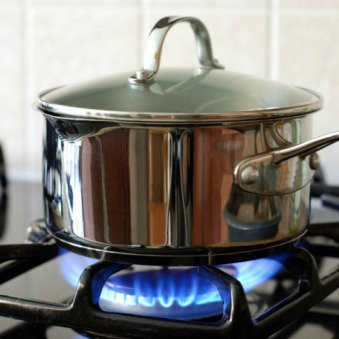 SSE has cut switching times to 17 days from today, while First Utility has confirmed it will introduce faster energy switching from 10 November ahead of the New Year's Eve deadline given by Ofgem.
Ofgem announced in June this year that the period allowed for a gas and electricity switch would be cut from five weeks to 17 days – three working days plus a statutory 14-day cooling-off period – from 31 December. (See the Energy switches to be slashed to 17 days MSE News story.)
SSE is the first of the major providers to implement the scheme, although First Utility and British Gas have said they plan to bring faster switching in sooner than the date set by Ofgem. (You don't need to wait to switch – join our free Cheap Energy Club to find the cheapest gas and electricity tariffs for you.)
Big six provider SSE says it's able to bring in faster switching as a result of IT changes and staff training. A spokesperson says: "We've changed parts of our IT system to allow us to carry out the process a lot quicker. In addition, our staff are being trained in the new systems to ensure customers can switch quicker."
Jane Bednall, director of domestic energy at SSE, adds: "At SSE we want the market to be as dynamic and competitive as possible and reducing the time it takes to switch is an important step. We want to do more for customers, that's why we're delighted to be one of the first to press the button on faster switching and hope that other suppliers follow suit."
Meanwhile Ian McCaig, CEO of First Utility says: "This is an important milestone for the industry.
"By making it easier to switch supplier, more consumers will be encouraged to seek out the best deals and help to significantly reduce their bills."
What are other suppliers doing?
Here's what the other major energy providers told us when we asked when they'd be bringing in faster switching:
British Gas says it is "aiming for 10 November".
EDF says faster switching will be available "as early as possible this winter", but it couldn't give us an exact date.
E.on says it will ensure it updates its processing systems to adjust to quicker switching in early November and this will then take effect for customers from January 2015.
First Utility says it has already made changes to its own systems and processes to bring in faster switching from 10 November.
Npower says it's "on target to deliver quicker switching for domestic and small business customers by the year-end". However, it adds that if it completes its testing of the new systems "early", then it "may" be able to switch on the changes before New Year's Eve
Ovo says it's on track for the 31 December deadline.
Sainsbury's says it is "aiming for 10 November".
Scottish Power says it "remains on target" for Ofgem's 31 December deadline.
Utility Warehouse says it's on track for the 31 December deadline.
From 2018 Ofgem wants to see all switches taking just one day, with the 14-day cooling-off period coming after the switch.