H&M Deals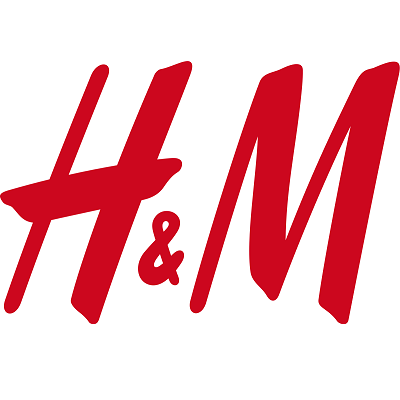 If you sign up as a member via H&M's app* or website*, you can get 25% off one item online or in store on your birthday via a unique code sent by email, which is valid for two weeks after your birthday.

You'll also get 10% off and free delivery, see our H&M membership deal for more info.

Get Our Free Money Tips Email!

For all the latest deals, guides and loopholes - join the 12m who get it. Don't miss out

If you're not already signed up to H&M's free loyalty scheme, you can join via the H&M app* or website*, and you'll get 10% off plus free delivery (norm £3.99) on your next purchase online or in store.

H&M told us that you'll then have two weeks to use your voucher. You can see your voucher's expiry date when you sign in via the H&M app or website.

How to use it online

At the checkout stage, click on the box next to 'Add H&M Club voucher' (underneath the discount code section), and it will be applied automatically.

How to use it in store

To use it in store you'll need to download the H&M app*. Go into the members section of the app and click 'activate in store only'. A voucher will then appear, which you'll need to show to your cashier at the till. Important: Once activated, the voucher will only be valid for 15 minutes - so make sure you don't activate it before you're at the checkout.

The voucher works on both full-price and sale items, but it can't be used on gift cards, designer collaborations, special collections or with any other discounts.

There are always ways to save money at H&M*, so even if there isn't a cracking deal out there that works for you, don't assume you can't cut your costs further.

Ways to save include:

Keep an eye on shop layouts and you could find out when a sale's coming up. Items are generally laid out by season's look in stores, but when a sale's coming, they're arranged into categories, eg, trousers and tops - if you're about to purchase and you notice a layout change, it could be worth waiting.


Try haggling. In May 2016 we polled 1,400 MoneySavers to see in which shops hagglers have most success. H&M came out with a 50% success rate - so it's worth a go. Find out more in our Haggle on the High Street guide.


Check out similar retailers, eg, New Look and other fashion retailers. If you're not committed to buying from H&M, check out our deals from New Look, Asos, Next, Topshop, Topman, River Island and Zara, where there may be a better offer.


Want more? Find out more shopping tricks in our Shopping Secrets guide.


Had a problem with H&M? There's a free online tool you can use to complain – it helps draft, manage and if necessary escalate your complaint. It's offered by a firm called Resolver, which we work with to help people get complaints justice – you can use it to complain to H&M*.


If you spot any hot deals out there we have missed (we are human after all!), please let us know in the MSE forum, email us at msedeals@moneysavingexpert.com​ or via Twitter @MSE_Deals.
Latest Expired Deals
H&M 'up to 70% off' sale

Online only. Incl women's, men's, kids' and home

You can find discounts of up to 70% off selected items when you go online to H&M, while stocks last. Delivery's free of charge and could take up to six days, maybe longer, depending on delivery demand at this time.

H&M says it's extending its returns policy from 28 days to 100 days for both in-store and online purchases.

For other sales, see our Online shopping sales page.

For the latest information on H&M's response to Covid-19, see the H&M website. For further help, see our Coronavirus Financial Help & Rights guide

H&M 'up to 70% off' sale

BOOSTED. Online and in stores

Website: H&M
Find your nearest: Store locator
Start date (online): It started on Thu 19 Dec
Start date (in stores): It started on Thu 19 Dec
Sale strength: Up to 70% off online and in stores
Likely to boost? It boosted from 'up to 50% off' to 'up to 70% off' on New Year's Eve.

As it's a sale, stock is likely to be limited, so go quick if there's something you're after.