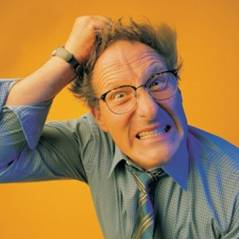 Complaints about PPI mis-selling helped the Financial Ombudsman Service's workload double during 2012 – with Barclays and Lloyds TSB the worst major banks for wrongly dismissing customer complaints.

During the last six months of 2012 the Ombudsman, which can step in when firms throw out customer gripes, received a record 283,251 new complaints – a 110% increase on the previous six months.
Payment protection insurance (PPI) mis-selling complaints soared by 153% to 211,885, but gripes about other issues also increased during the year (see our Reclaim PPI for Free guide).
Of the top ten financial firms that received the most complaints, Barclays fared the worst in how it dealt with them, with the Ombudsman upholding 57% of complaints it had rejected. Lloyds TSB was close behind, with 55% of consumers' complaints upheld (see our Best Bank Accounts guide).
For the arbitration service to uphold a complaint, it must first have been thrown out by the firm in question. So those with the highest uphold rates against them are the institutions wrongly rejecting too high a proportion of complaints.
But across the top 10 firms, the number of complaints upheld in the consumer's favour generally fell in the last six months of 2012 compared with the previous six months.
The table below shows the top 10 most complained-about firms – and how many of those complaints the Ombudsman upheld.
Top 10 firms worst for dealing with complaints
Firm
Complaints to the Ombudsman
% upheld
Barclays
44,725 (23,703)
57% (53%)
Lloyds TSB
45,727 (12,235)
55% (74%)
MBNA
16,075 (9,187)
50% (84%)
NatWest
8,679 (3,679)
45% (51%)
Bank of Scotland
39,375 (7,836)
44% (48%)
Royal Bank of Scotland
8,446 (3,053)
44% (60%)
Santander
9,432 (5,072)
42% (49%)
HSBC
12,784 (7,164)
38% (41%)
Nationwide
9,847 (4,553)
23% (20%)
Capital One
10,115 (5,866)
7% (22%)
Data from 1 Jul-31 Dec 2012. (Data in brackets from 1 Jan-30 Jun 2012.)
PPI complaints
Widespread publicity about the PPI mis-selling scandal is a factor in the huge increase in complaints, making consumers more aware of the Ombudsman, it says, while businesses are rejecting more complaints.
Five financial services groups accounted for 78% of all new PPI cases received.
Black Horse – part of Lloyds Banking Group – saw a whopping 97% of PPI complaints upheld in the consumer's favour. Sister outfit Lloyds TSB saw 86% of consumers' complaints upheld.
Barclays: 'Not acceptable'
Barclays' managing director of customer service, Paul Maddox, says: "In the last six months we've seen significantly fewer customers feeling the need to complain about our services. However it's obviously disappointing that we've given them cause to refer to the Ombudsman.
"84% of our referral cases relate to historical PPI, where much of the increase in referrals has been driven by claims management companies. We continue to work closely with these companies to ensure that their use of the Ombudsman is in our customers' best interests.
"We recognise the overall figures are not acceptable and whilst there are no quick fixes, we are already redoubling our efforts and working hard to reduce the need for referrals in 2013."
Lloyds: 'We're disappointed'
Lloyds Banking Group's customer services director, Martin Dodd, says: "These figures are an important way of measuring the progress we're making on our complaint handling performance.
"Our priority is to listen to our customers and fix the things that might cause them to complain in the first place, and our reportable complaints figures show that we're heading in the right direction. However, it's just as important to know that if our customers do have cause to complain, we're making the right decisions.
"We are very disappointed with the number of PPI complaints that have been referred to the Ombudsman, and we're actively addressing this with the Ombudsman. We're confident that we'll see an improvement throughout the year."