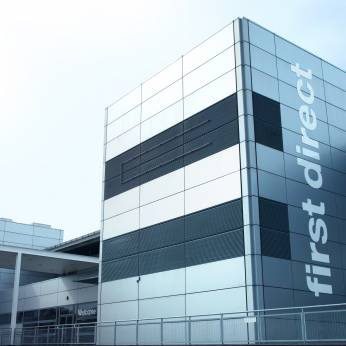 First Direct has secured top spot for bank customer service once again with more than 90% of its account holders rating its service as "great" - it has topped every bank service poll we've ever done. Meanwhile, Barclays picks up the wooden spoon for the first time.
Almost 8,000 MoneySavers took part in the lastest Banking Service Index - which is published twice a year. The results also show Santander has turned around its fortunes after being bottom in 2012, now it's second (see our Best Bank Accounts guide for the top deals).
Meanwhile, TSB, which appeared to initially struggle with customer service after it was created from Lloyds/TSB last year, has upped its game from last place in February 2014 to take the seventh spot now.
However, as well as Barclays, some of the high street giants including RBS, HSBC and NatWest continue to let their account holders down with poor service.
The results
Here is the full table from our latest Banking Service Index:
Current account service rating, August 2014 (Results and ranking from February 2014 in brackets)
Rank
Provider
Great
OK
Poor
1 (1)
First Direct
92% (92%)
6% (6%)
2% (2%)
2 (4)
Santander
72% (64%)
22% (28%)
6% (8%)
3 (n/a)
Smile
72% (n/a)
22% (n/a)
7% (n/a)
4 (3)
Nationwide
69% (67%)
25% (26%)
6% (7%)
5 (n/a)
Co-op
70% (n/a)
23% (n/a)
7% (n/a)
6 (5)
Halifax
55% (45%)
36% (43%)
9% (12%)
7 (12)
TSB
52% (37%)
36% (43%)
12% (20%)
8 (9)
Bank of Scotland
49% (40%)
39% (44%)
12% (16%)
9 (n/a)
Yorkshire Bank
45% (n/a)
45% (n/a)
12% (n/a)
10 (7)
Lloyds Bank
47% (45%)
40% (40%)
13% (15%)
11 (n/a)
RBS
46% (n/a)
37% (n/a)
17% (n/a)
12 (8)
HSBC
42% (42%)
43% (43%)
15% (15%)
13 (n/a)
NatWest
38% (n/a)
46% (n/a)
15% (n/a)
14 (6)
Barclays
38% (46%)
36% (40%)
26% (14%)
Order calculated by 0 points for poor, 1 for OK and 2 for great. Results may not add up to 100% due to rounding. 7,875 votes in total – we've ignored banks with fewer than 100 votes.
Unhappy with the service? Ditch it
Guy Anker, managing editor at MoneySavingExpert.com, says: "With current accounts, customer service really counts. Whether you bank online or in-branch, this is the one financial product you do genuinely have a real day-to-day interaction with.
"Some banks are delivering the goods with both innovative accounts as well as good customer service. Just look at Santander; in 2012 it was bottom of the table but it has stepped up.
"On the flip side, the current bottom of the pile is dominated by some of the traditional giant high street banks. It's astonishing that over half of the account holders at four major banks voted the service they get is just OK or poor. This should be seen as a stark warning that the big banks risk losing customers if they don't raise their game.
"Anyone unhappy with the service they're getting from their bank needs to ditch it, especially as some of the best deals are from banks with good service. It's now easier than ever to switch account as all your direct debits and standing orders can be moved within seven working days, and any payments made in error to your old account will be auto-forwarded."
What does Barclays say?
A Barclays spokesperson says: "Even one dissatisfied customer is one too many, and we are constantly working hard to improve and innovate our services.
"Whilst this survey doesn't tally with our comprehensive and independent customer satisfaction scores, we will learn any lessons we need to in order to do better in future."