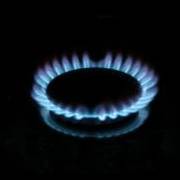 Ovo Energy has today announced it's cutting gas prices by 10.4%, which is more than double the recent price cuts revealed by the big six energy providers. But households can still save more by switching.
From 1 March Ovo will cut gas prices by 10.4% for all those on its standard variable tariff, which will shave £65 off Ovo's average dual fuel bill. (Join our free Cheap Energy Club to find the cheapest tariff for you.)
Electricity-only customers, prepayment customers and those on fixed tariffs, which usually lock you in at a set price and don't change when a supplier increases or decreases price, won't benefit from the price reduction.
The move will see the average dual fuel bill fall from £1,116 to £1,051 for those who pay by monthly direct debit, and it's the biggest gas price cut to be announced this year. But Ovo customers can still save far more by switching to a cheaper deal.
The cheapest short fix currently costs £901/year from Sainsbury's Energy for the average dual fuel user paying by monthly direct debit via our Big Winter Switch Event II, which launched today. That's a saving of around £150 compared to Ovo's standard tariff, even after factoring in the price cut.
Responding to Ovo's news, Energy and Climate Change Secretary Ed Davey said: "Energy companies can't hide – this shows what's possible when it comes to cutting bills."
Energy price cuts
Ovo is the latest energy firm to announce it is shaving gas prices following falling wholesale prices and political pressure to do so. Here's a roundup of the cuts already announced by the big six providers: