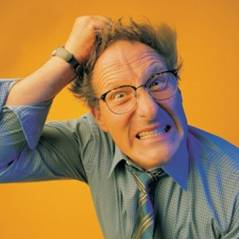 Lloyds Bank is the worst of the major banks and building societies for wrongly rejecting both payment protection insurance (PPI) and other banking complaints, new figures from the Financial Ombudsman Service show.
During the last six months of 2014 the ombudsman took on a total of 161,649 new cases – two-thirds of which (104,877) were related to PPI.
The average uphold rate – where the ombudsman found in the consumer's favour – over this period was 57% for PPI and 52% across all complaints including PPI, ranging from 4% to 98% across individual businesses.
Of the major providers Lloyds Bank wrongly turned away the most complaints, with a huge 82% of consumers' PPI complaints and 74% of all complaints including those about PPI upheld by the ombudsman.
For the arbitration service to uphold a complaint, it must first have been thrown out by the firm in question. So those with the highest uphold rates against them are the institutions wrongly rejecting too high a proportion of complaints.
If you've taken a complaint to a financial provider and want to know how to take it further, see our Financial Rights guide for help. If you're after step-by-step help on how to reclaim mis-sold PPI, see our Reclaim PPI for Free guide, which includes free template letters.
Lloyds was followed by Barclays and credit card provider MBNA – for both the Ombudsman upheld 68% of PPI complaints and 66% of all complaints made by consumers.
The overall provider with the worst uphold rate was credit broker Secret Eye Limited, which had 98% of complaints about it upheld against it.
Building society Nationwide fared best of the major providers, with only 5% of PPI complaints and 9% of all complaints about it upheld by the ombudsman.
The table below shows the most complained about major providers and the number of complaints upheld by the ombudsman:
How the major providers dealt with complaints from 1 Jul-31 Dec 2014 (Figures in brackets shows data from 1 Jan-30 Jun 2014)
Firm
% upheld on PPI complaints
% upheld across all complaints
Lloyds Bank
82% (73%)
74% (66%)
Barclays
68% (69%)
66% (66%)
MBNA
68% (94%)
66% (93%)
HSBC (i)
61% (84%)
56% (78%)
Capital One
60% (33%)
59% (32%)
Bank of Scotland (ii)
54% (54)
51% (51%)
NatWest
50% (38%)
44% (40%)
Santander
44% (58%)
44% (51%)
Royal Bank of Scotland
46% (38%)
44% (38%)
M&S Bank
34% (60%)
34% (58%)
TSB
N/A (N/A)
31% (N/A)
American Express
24% (46%)
25% (41%)
Nationwide
5% (8%)
9% (12%)
The ombudsman only lists numbers where it has received at least 30 new cases and resolved at least 30 cases. (i) Includes First Direct. (ii) Includes Halifax.
What were complaints about?
For complaints about financial products other than PPI, the total number of cases referred to the ombudsman remained at a similar level throughout the year – 57,310 in the first half of the year compared with 56,771 in the second.
However, banking complaints increased by 8% and investment cases by 4%. Chief ombudsman Caroline Wayman says: "PPI complaints still make up the bulk of the ombudsman's workload and resolving these cases remains a priority.
"Although it's good news that complaint numbers are starting to level off, we have seen a change in the nature of the PPI complaints people are asking us to resolve – which are becoming increasingly hard-fought and more complex.

"In areas outside PPI, we continue to see many entrenched disputes that could have been avoided. We're also hearing dissatisfaction from people where their problems started with a simple misunderstanding. On these occasions, problems could often have been cleared up much earlier, if there had been better communication between the financial business and their customer."
MoneySavingExpert.com has contacted Lloyds Bank for a response and we will add this in as soon as we get one.
What does Lloyds say?
Lloyds Banking Group customer service director, Martin Dodd, says: "We remain absolutely committed to keeping complaint levels low, and are pleased that our overall referrals are declining faster than any of our peers.
"Our industry leading banking change rates, combined with the significant reduction in the number of referrals to the Ombudsman is encouraging, and is testament to the improved experience that our customers are receiving."