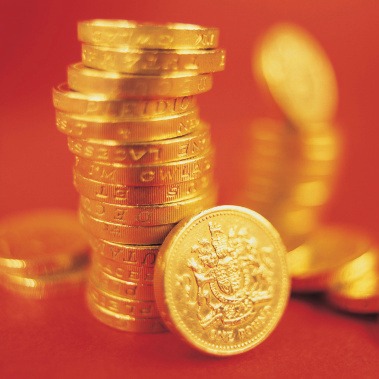 This content originally appeared in the MSE weekly email on 4 March 2015.
A company's job is to make money, nowt wrong with that, but our job is to keep it in our pockets.
One technique getting more common is 'price differentiation', ie, aiming to charge each customer as much as they'll pay – often done using what's called 'white labels' – that's where the same thing is sold under different names.
Another is to keep schtum about terms and conditions they're legally required to offer. So here's a dirty dozen tricks to turn the system around...
1. British Gas customer? It also operates under the name Sainsbury's Energy but there it's £200/yr cheaper.
British Gas (BG) has 9m UK gas and electricity customers, yet it also operates and runs Sainsbury's Energy for the supermarket, and there you pay it far less for the same thing.
On typical dual fuel usage...
On BG standard tariff you pay an average £1,156/yr.
On BG Price Promise Mar 16, its cheapest deal, you pay avg £1,099/yr.
On Sainsbury Fixed Price Mar 16, you pay avg £949/yr (£30 exit fees).
So if for some reason you're brand loyal and want to stick with British Gas, huge savings are still possible. Yet it varies by region and usage, so do a personal comparison + £30 cashback to check details and savings, and see if others are cheaper. The Sainsbury's brand doesn't offer prepayment tariffs though.
Sainsbury's Energy does have separate call centres, but it's still operated by BG and in our poll 43% rated its service 'great', British Gas 37%.
2. Zara sells its clothes at a fraction of the price...
If you plan to go to Spain (not France, not Germany), it's Zara's home country and it sells its clothes at vastly lower prices there. Better still, you can compare before you go. Read my Zara on the cheap tricks for full details.
3. If a loan's advertised at 3.9% rep APR, they're allowed to charge 20%.
Every loan these days is listed as a 'representative' or 'rep' APR, that means by law only 51% of accepted applicants need get that rate. The rest can be and usually are charged more, and there's no cap on how much more. Worse, the only way to know is to apply, and that leaves a footprint on your credit file.
Our loans eligibility calc helps somewhat, as it tells you your odds of being accepted. But it can't (yet) tell you what rate you're actually likely to get. Yet the lower risk you are, the higher your acceptance odds and the more likely you are to get the advertised rate – so it's a rough guide.
4. Amazon shopper? You're entitled to music going back 16 years.
If you've bought CDs or vinyl, you're entitled to the downloads for nowt back to 1999. Here's how to check Amazon music player to recover 16 years of lost music.
As JHL1959 told us: "Crikey, it's given me 182 albums, that's 2,367 tracks. Amazingly, I still like a lot of them - cheered me up."
GingerJuice however said: "Just did this - thought it was brilliant then realised I'd bought the mother-in-law the Susan Boyle CD last year... ugh."
5. Cut school holiday flight costs by booking the wrong date on Easyjet.
Its 'flexifares' let you switch dates by a few weeks without paying more. So bag cheap term-time flights, then swap for your chosen school holiday dates. Pros and cons (and there are some) in the Easyjet Flexifare Trick, and read MSE Steve's "I saved £431 switching flights" blog.
6. Only get good mobile signal with one network? Switch to a piggyback.
When we talk about shifting mobile provider to save, many reply saying something like: "I wish I could but only Vodafone/EE works in my home." Yet there's a way to switch provider but keep the same signal...
Only EE, Vodafone, Three and O2 are actual mobile networks, yet there are many cheap virtual networks piggybacking on the same signal. E.g. Giffgaff* is O2, Asda* is EE. TalkMobile* is Vodafone, Shebang is Three. For full pros and cons and many more see our full mobile piggyback guide & list.
7. I can't believe it's not better – who makes your butter?
You'd expect Jaffa cakes, Dairylea or Weetabix to be unique (and indeed these specific ones may be) yet many people tell us they worked in factories where they make both branded goods and supermarket own brands, and the main difference is packaging. So taste with your mouth not your eyes.
10 years ago I started our 'disguised' own brands' hunt in the forum - and it's still revealing many people's stories. Remember there's no surety these tips are legit, but you may uncover a bargain.
As fishbiscuits said: "Manor Bakeries makes cakes for Mr Kipling, Cadburys; and also Asda, Sainsbury's and Morrisons." Also see the downshift challenge tool.
8. Applying for credit cards to see if you'll get 'em hits your credit file.
Applications, not rejections, mark your file. All other lenders see is that an application search has been made. Make too many, especially in a short time, and it can make you look like you're desperate for credit.

We've campaigned against this anti-shopping around system, I've even given evidence at parliament. No joy. So instead we built our credit card eligibility calculator which shows which cards you're most likely to get, with no credit score impact, so you can home in and minimise applications.
9. Play the codeshare trick – where two airlines sell the same flight.
Airlines don't shout that their partners often sell their flights too, sometimes for less. If you're going on popular long haul routes this be a way to save.
Eg, a return Delta flight from Heathrow to New York over Easter costs £631 – but the same booked as 'Virgin Atlantic' is £549. For step-by-step help and a list of partners, see the codeshare trick section of Cheap Flights.
10. Energy firms can't charge exit penalties within 49 days of a fix ending.
If you're on a cheap fixed energy deal, you needn't wait to the last day to avoid exit fees as rules state that 49 days before your fix ends, you're allowed to switch without penalty. If that's you, use the cheap energy club to compare.
11. Don't assume you're stuck on a fixed rate mortgage.
If you're on a fixed rate, it's made to seem like you're stuck, especially because you'll likely have early repayment charges (typically 1%-5% of the balance) if you switch.
Yet mortgage rates have plummeted so much now, eg, a top 5yr fix is 2.19%, even six months ago it was 3.19%. For a few the saving may beat the penalty, especially nearer the end of the fix when penalties get lower.
So check the mortgage best buys comparison, then use the Ditch your fix calculator to see if the penalty outweighs any saving.
As Aston tweeted: "I'm remortgaging next week, saving £45k in interest, £249 a month, even after a £4k penalty."
12. Getting a mobile handset on contract can secretly cost you 44% APR.
Many say "I'd never get a loan for a mobile" but then happily get their handset via a network contract. Yet get a contract and they credit check you, put defaults on your credit file if you miss repayments and often charge far more than buying the handset straight and getting a Sim-only deal.
So if it looks like a loan, and it smells like a loan, let's call it a loan. In some cases it's cheaper to buy the handset direct with a 44% APR 2-year loan (typical contract length) than to take a contract. Full info in Cheap Mobiles.
Of course, it's far better to save up than do that, but if you're going for a contract anyway, check if it's cheaper to put it on Clydesdale's* (eligibility calc) or Halifax's* (eligibility calc) 20mth 0% cards – totally free if you repay within the 20mths (and never miss a min repayment), though after that they jump to 18.9% rep APR.
* Using these links helps the site stay free to use, as they're 'affiliated links' which invisibly take you usually via affiliate linkage or commercial money sites, which then pay this site. You shouldn't notice any difference, the links don't impact the product at all and the editorial line (the things we write) is NEVER impacted by the revenue. If it isn't possible to get an affiliate link for the best product, it is still recommended and still included. The following links, Asda, Clydesdale, GiffGaff, Halifax and TalkMobile, are identical unaffiliated links provided for the sake of transparency. Click on the following link for more details on how this site's financed.