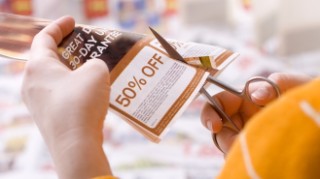 Extreme Couponing
How to save £100s by taking couponing to the max
"I got £105 worth of shopping for £1.62!" Welcome to the world of extreme couponing.
Done right, extreme couponing can slash your grocery bills and help you bag countless freebies. To help, we've put together a step-by-step guide, including how to find the best coupons and tricks 'n' tips to maximise savings.
For all the latest deals, guides and loopholes simply sign up today - it's spam free!
What is extreme couponing?
Extreme couponing isn't about cutting the odd voucher out of a mag. It's about putting in the hours and systematically grabbing hundreds of coupons, then deploying them in the most effective way possible. It's hard work - but do it right and you could walk away with stacks of food, toiletries and more for a fraction of the normal cost.

The term 'extreme couponing' was originally coined by the popular US TV series of the same name, which showed enterprising folks buying food worth $1,000s, often at an incredible 100% discount. While you're unlikely to achieve quite the same level of success this side of the pond, this guide will help you take shopping with coupons to the max.
Don't forget, sign up to our weekly email to get alerts about the latest and greatest coupons.
'I got £105 of shopping for £1.62'
There is a reason it's called extreme couponing, and that's because some take it to the extreme to make huge savings on their shopping.
It's not for everyone, it takes a lot of time and effort. But to inspire you and show how lucrative it can be, we wanted you to introduce you to MSE's Coupon Kid Jordon Cox, who has been an extreme couponer for four years.
MSE Jordon's extreme couponing success...
Over the past few years, I've done some HUGE coupon shops - my biggest ever was when I hauled £600 worth of groceries through the checkout and paid 4p!
This had taken months of rounding up coupons in preparation, and I'd carefully pinpointed the right time to buy, so achieving this kind of result isn't easy, and couponing at this level isn't for everyone. It's really only possible if, like me, you treat couponing like a second full-time job.
On the other hand, if you don't mind paying a little bit more than 4p, virtually anyone can make couponing a hobby and routinely save £10s or £100s. Let me tell you about the time I got £105 worth for £1.62...
This one still took about three weeks but would've been manageable even for those with busier schedules. It's still a 98% discount, which certainly got my heart racing at the checkout.

So how did I do it? Well, I started by printing out every coupon I could find online for products my family could use (no point in printing dog food coupons for a non-existent dog). Some of the printed coupons for this shop included 50p off Fairy, £1 off Finish and 50p off Cushelle.
But what took this shop to the next level of extreme couponing was the handful of coupons I'd blagged for myself directly from manufacturers. These are the high-value gems that take a bit more effort to get – and a bit of imagination – but this is how you get the biggest payback.
Sending love letters to companies, and writing them poems, is how I managed to wangle over £70 worth of coupons to my door, including £3 off Quorn, a free pack of Jordan's cereal (aptly named) and £4 off Purina cat food.
On top of all this, the whole shop was perfectly timed to take advantage of as many supermarket offers as possible. Patience is a virtue when couponing.
For me though, it's worth every minute. Nothing makes me happier than barely paying anything for a trolley piled high with groceries.
Everything else you need to know about this amazing hobby is in the guide below, so what are you waiting for? Happy couponing!
While not as big, more recently, Jordon got £68 worth of shopping for £5. Yet our Coupon Kid's not the only one, and if you stick with it and learn how to maximise your gains, you can end up saving £100s time after time. Some of our users have had amazing successes. Here's just a couple of their MoneySaving stories:
I got £67.24 worth of shopping for 11p after store offers and coupons. I did use my employee discount but I think this is totally doable just with coupons. I used £39.50 of saved Clubcard coupons, £5 off £40, a price promise coupon and Rustlers, Rice Dream, Genius bread, Penn State, PEK Jungle Dogs and Wall's coupons."
- Purple Sarah
Went to my local Tesco yesterday and got a free pack of Clover butter, free Always liners as well as other discounted stuff. The total price should have been £48.32, but with my coupons it came to just £19.60 - that's a 59% saving!
- Supersavingmummy
Before you get started
To really understand the art of extreme couponing, you need to know there are three main breeds of couponer:
The Casual Couponer. Most of the time, this type of couponer pays for a full trolley, perhaps handing over a couple of coupons they happen to have in their wallet or purse. This won't save a fortune, but it's still worth doing to shave a couple of quid off your bill.

The Skilled Couponer. The Skilled Couponer saves on most things they buy because they follow two principles: buying things that are discounted and wherever possible combining that discount with a coupon. Saving at this level takes more effort, but only a few hours every now and then.

The Extreme Couponer. The dedicated Extreme Couponer employs many of the same techniques as the Skilled Couponer - but takes it up several notches. This breed isn't content just to use a manufacturer's coupon (eg, 50p off Heinz Tomato Ketchup). They add in a store coupon at the same time (eg, £5 off £25 at Tesco).

If they find a good 'un, they'll get their hands on even more coupons, then return to the store several times to buy even more items and stockpile them.
Why do companies offer these savings?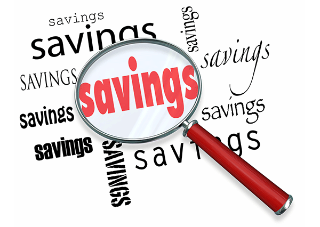 Make no mistake. Supermarkets don't offer coupons out of the goodness of their hearts - it's an integral part of their money-making strategy. The promotions are part of what we call a double-barrelled 'capture and exploit' approach:
Capture. Here the aim's to attract new customers who wouldn't otherwise shop there - normally with discount vouchers and codes, or hefty discounts on a small range of items.

Exploit. This is about targeting existing customers, with the dual aim of making them feel they're getting better value to promote customer stickiness and trying to encourage impulse spending through promotions on attractive luxury items.
Quick question
Possibly - but probably not. Extreme Couponing is TV entertainment, remember, so it focuses on the most dedicated couponers you'll ever see, who take the art of couponing to the nth degree. It's also shot in the US, where couponing is a whole different ball game - stores there have really embraced the idea to a much greater extent than in the UK.

That said, as the examples above show, there are massive bargains to be had here as well. Even if you don't quite get your shopping for free, the savings on offer can definitely make the extra hassle involved well worthwhile.
Hold your head up high
Don't be ashamed to use coupons, even when it takes up a long time at the till. Remember, as long as you're following the rules, you're entirely within your rights to use them.
Couponing got me through some hard times. I'm not ashamed I use coupons - I'm proud of it!
- WishI'dreadsooner
I print money off coupons from MSE and never go shopping without knowing exactly where is the cheapest. My monthly shop is way under our budget every month.
- Alwaysafterabargain
Extreme couponing: the basics
Pushing couponing to the extreme
Fancy yourself saving more money and pushing your couponing to the max? There is so much more for you to learn to cut your grocery bill.
How did you get on? We want to hear your extreme couponing successes. Let us know your stories - plus what we should add to this guide - in the Extreme Couponing discussion in the forum.

For all the latest deals, guides and loopholes simply sign up today - it's spam free!