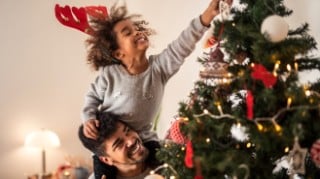 Festive Fivers
Top Christmas presents for under a fiver
You don't need to spend big to put a smile on loved ones' faces this Christmas - just a little imagination, effort and a few quid.
Festive Fivers is a contest we ran back in 2012. The aim was to build a database of the most clever, weird, romantic, thoughtful and practical present ideas to make or buy, for a kid or grown-up, for around £5 (some costs have gone up since the competition).
Here are the best ideas from 2012 (though a few may now be defunct, or have broken links). Also see our 40+ Xmas MoneySaving Tips.