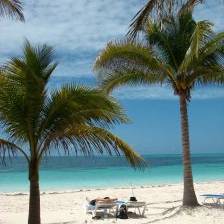 If you're jetting off on holiday soon, with the busiest holiday week almost upon us (the last in August), here's our checklist to keep costs to a minimum and enjoyment to the max.
Plus, download our free pocket travel guide to take with you.

£14 annual travel insurance. The winner on pure price is Moneysupermarket's multitrip deal at £14 in Europe and £21 worldwide (£28 & £36 for families). Top for 'value': Factoring in performance and feedback, the MSE & Defaqto top pick Direct Travel is £33 in Europe, £53 worldwide (£56 & £79 for families). FULL info & over 65s best buys in the Cheap Travel Insurance guide.


Don't buy currency at the airport! The TravelMoneyMax Cheap Holiday Cash Comparison finds much better deals. If you've left it too late, at least pre-order (min. 4hrs in advance) for airport pick up, as that boosts the rate.


European holiday? Get an EHIC. This free card entitles you to free or discounted treatment in state-run EU hospitals. If you or your children don't have one, apply asap. If you do, urgently check it's still valid. Take it everywhere as it's only valid in your possession. See the Free EHIC guide.


Slash car hire costs. Don't leave it till you're there, it's usually far cheaper to pre-book. Use comparison sites Kayak, Carrentals & Travelsupermarket. See the Cheap Car Hire guide.


Complain while you're still there. Keep a dossier of any problems, including pictures. If you don't give the hotel/restaurant a chance to remedy it there and then, you've fewer rights when you get home.


Avoid DEBIT cards from hell. If you've a Lloyds, Halifax, RBS, Natwest, IF or Santander debit card, DON'T spend on it abroad. Most cards add commission to exchange rates and cash withdrawal fees but these also charge up to £1.50 every time you spend. So £5 of Euros will cost over £6.50. See the Cheap Travel Cards guide.


Ask friends to text, not phone. You pay around £9/hour to receive calls in Europe, up to £60/hour elsewhere, yet receiving texts is free everywhere. Texting back costs 11p in the EU (up to 40p elsewhere), but keep them short & sweet otherwise you could get charged for more than one message. To make free calls when overseas see the Cheap Roaming guide.

The cheapest way to spend overseas. The top credit cards beat even the best bureau, provided you repay IN FULL each month to minimise interest, or typical APRs are 11.9% to 27.9%. Top cards: Two Halifax cards, Clarity Rewards (for Halifax customers) and the Clarity (for all) have near perfect exchange rates worldwide (and Rewards pays cashback). Over 50s can also consider Saga. Full info in the Cheap Travel Cards guide.
Further reading/Key links
Get cheap currency: TravelMoneyMax.com, Cheap Travel Money
Cut travel costs: Cheap Flights, Cheap Hotels, Cheap Packages, Cheap Car Hire