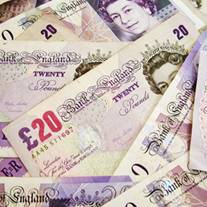 Charges for exceeding your overdraft are often far higher than exorbitant payday loan costs despite an overhaul of fees by many banks.
A MoneySavingExpert.com investigation shows some banks charge up to £135 more than payday firms in typical scenarios (see the Best Bank Accounts guide).
Only last week, Lloyds TSB revamped its charges meaning customers who slip into an unauthorised overdraft could be hundreds of pounds a year better off than previously.
However, they may still pay significantly higher fees than those charged by payday loan firms.
But Lloyds is not even the most expensive bank in the scenarios we examined. A Santander customer who goes £400 over their agreed limit for three days, making four transactions in that time, would pay £150. Some payday firms charge less than £15 in similar circumstances.
That is not to say payday loans are a suitable alternative – in fact, their charges for paying late can spiral out of control – but to highlight just how expensive breaching your overdraft limit can be and just how important it is to avoid these fees (see the Bank Charges reclaiming guide).
The Government has previously warned banks they must make their charges fairer and a consultation by the Department for Business, Innovation and Skills on the matter, which will also consider how to regulate payday firms, closes on Friday.
Natwest and Royal Bank of Scotland (RBS) are due to revamp their charges on 1 February, following a previous overhaul in October last year. Barclays, Halifax and Santander have revised their fees over recent years.
The table below highlights how bank and building society charges can be pricier than expensive payday loans, based on typical scenarios. The most expensive option is in red.
Barclays and HSBC have been excluded from the table due to their lower fees in the scenarios investigated.
Bank charges vs payday loans

Banks/Building Societies

Payday Lenders

Scenario

Halifax

Lloyds TSB (i)

Nationwide

RBS / Natwest

Santander (standard account)

QuickQuid (ii)

Wonga

Payment takes you £20 overlimit for 3 days

£15

£15

£15

£35

£25

£14.75

£6.25

Payment takes you £20 overlimit for 21 days

£105

£40

£15

£35

£25

£118

£10.78

4 payments over 3 days put you £400 overlimit. (iii)

£15

£30

£80

£80

£150

£14.75

£17.50

4 payments over 3 days put you £400 overlimit. You're over for 21 days (iii)

£105

£80

£80

£80

£150

£118

£89.49

Assumes one loan granted by payday firm regardless how many transactions made with those funds. Payday fees assume cash repaid on time. (i) If no arranged overdraft, extra £5/month charged. (ii) Maximum cost. (iii) Assumes two payments made on day 1, one on day 2 and one on day 3.
Dan Plant, MoneySavingExpert.com money analyst, says: "Bank charges can often be hideously high as these figures show. That's why it is absolutely crucial to avoid them at all costs as they can spiral out of control."
How to avoid overdraft charges
One option is to ask your bank to extended your overdraft to prevent you breaching your limit. Delroy Corinaldi, from the Consumer Credit Counselling Service (CCCS), says: "If you think you are going to exceed your limit, it is imperative you contact the bank and see if you can increase this in the short-term."


Another option is to shift the debt to a cheap credit card, though this will only work for those with a decent credit history. If you can get a 0% card for spending (see 0% credit cards), use it for normal purchases, making only minimum repayments so your monthly income pays off your overdraft. Then stop using the card once your current account is in better shape and concentrate on paying off the plastic.


If you jump regularly between being in-credit and using your overdraft, it's sensible to set all your direct debits and standing orders to leave your account towards the end of your working month, artificially boosting your balance.


If you are seriously in the mire, speak to a debt charity such as Citizens Advice or the CCCS. Also read our Budgeting guide to help manage your cash flow.
A Lloyds TSB spokeswoman says: "Our new fee free £10 buffer will help many people who usually just dip into their overdraft so they will now not incur a charge.
"If a customer urgently needs access to additional funds they can also contact us to discuss extending their planned overdraft facility."
Santander points out its Zero account – restricted to some existing customers – has no fees for unauthorised overdrafts.
A spokesman adds: "Most people would discuss overdraft arrangements with their bank rather than present cheques they knew would take them into an unarranged overdraft."
Further reading/Key links
Top deals: Best Bank Accounts
Get cash back: Bank Charges, Financial Fight Back
Other issue-specific reclaim guides: PPI Reclaiming, Credit Card Charges, Direct Debits, Setting Off, Mortgage Arrears, Endowment Mis-selling