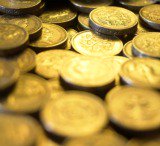 This content originally appeared in the MSE weekly email on 25 February 2015.
HSBC's hitting the headlines for moral failings, following Barclays', Lloyds' and others' past misdemeanours. My ears regularly burn with people growling about their bank, yet last year only one in 50 people punished theirs by leaving...
If your bank's a b*****d, don't whinge – switch.
And thankfully if you do it right now, other banks are salivating for business, pushing out lucrative perks for switchers. Here are the 10 need-to-knows...
1. Seven-day switching means it's mostly no hassle.
Seven-day switching is now over a year old. Within seven working days your new bank will...
Switch your direct debits and standing orders for you.
Close your old account & make sure any payments to it are forwarded to the new one.
Yesterday I did a snap poll on my Facebook page. Of 220 who'd switched since seven-day switching began, 82% found it "easy and hassle free", eg, Emma said: "Natwest to First Direct, fantastic. I couldn't have asked for it to be easier." Only 4% of people had problems. See poll results.

What counts as switching to get the perks?
For many of the accounts below, to get the perk you need to not just open it but switch. Full account-by-account info in top bank accounts, but in short...
a) You need to pass a credit check, though they're not normally too harsh.
b) Most require a 'min monthly deposit'. In reality it's just how they ensure you pay your income in there. A £500/month pay in = £6,000/year salary.

c) Many require you to have a couple of direct debits set up.
2. Get paid £125 to switch.
Some banks want you to switch so much they pay you, and this bribe is almost always tax-free. Here they are in size order.
3. Top banks for savings interest: get up to 5%.
Instead of cash bribes, other banks try to suck in customers by paying them loss-leading interest rates on savings (which are taxed like normal savings) to keep them with the bank.
For bigger savers, 3% interest + 3% cashback: Santander 123* is the only one which pays strong rates on a decent whack. You get 3% AER variable interest if you've £3,000 to £20,000 in it – more than double the best buy normal easy access savings account.

It has a £2/month fee but for most that's more than covered as it also pays cashback on direct debits paid from the account. You get 3% back on mobile, phone and broadband, 2% on energy and 1% on water, council tax and Santander mortgage payments.
As Hannah tweeted: "£260 cashback yearly. Mortgage, broadband, phones, TV, utilities. £504 since opened account."

If you've less and the cashback isn't for you then:
You can open more than one to save large sums? But it can be tricky. For all top bank savings and help combining them, see 5% savings loophole.
4. Which pays more – free cash or bank savings interest?
As a rough rule of thumb, if you've got £10,000+ Santander 123* always wins. Below that, it's close – to work out which wins, we need to get a little nerdy...
a) How often will you switch? You could switch annually (or more often) to keep bagging free £100s. To earn more in bank savings needs £3,000+. Yet if you just want one account to stick with, as savings pay each year, it wins.
b) Where'd you save it otherwise? The top savings accounts pay 1.4% AER so you can earn that without switching bank. So if bank savings pay, for example, 3%, then the gain from choosing it as your bank is just 1.6%.

c) Tax. The free cash for switching is tax-free, but interest is taxed like income tax, eg, at basic rate you lose 20% of it (higher rate 40%). So £100 free cash is £100, but £100 interest is £80 (£60 at higher rate).
As you can see there are a lot of variables, but in a nutshell, if you don't want to regularly switch and have above say £4,000 then the high interest current account wins. PS: Also read my Santander 123 v cash ISA analysis.
5. The MSE gold medal for bank service.
As we interact daily with our bank accounts, service counts. Our latest six-monthly poll closed yesterday. How much you value service over the pure cash perks above is up to you.

The gold medallist, yet again, is First Direct*, which (as above) pays £100 to switch to it, has an 0% overdraft up to £250, and a 6% linked regular saver.
Current account service rating February 2015 (Results and ranking from August 2014 in brackets)
Rank (a)
Provider
Great
OK
Poor
1
First Direct*
92%
6%
2%
2
Santander 123* only (b)
79%
19%
2%
3
Smile
77%
19%
4%
4
Nationwide*
73%
23%
4%
5
Santander (all accounts)
73%
22%
5%
6
Co-op Bank*
72%
21%
7%
7
Halifax Reward only (b)
60%
33%
7%
8
Halifax (all accounts)
57%
33%
10%
9
TSB*
55%
35%
10%
10
Lloyds Bank*
47%
40%
13%
11
Bank of Scotland
47%
37%
16%
12
NatWest
45%
41%
14%
13
RBS
45%
39%
16%
14
HSBC
43%
41%
16%
15
Clydesdale* &Yorkshire*
43%
40%
16%
16
Barclays
39%
43%
18%
11,935 votes in total. (a) Ranked via 2 pts for great, 1 for OK, 0 for poor. Excludes banks with sub-100 votes. See full results. (b) Split out for a more accurate rating.
6. How to cut overdraft charges to 0%.
An overdraft's a debt like any other, so if you often go into the red, cutting its cost makes it easier to clear.
Switch to 0% overdraft. First Direct* has a £250 0% overdraft and you can put the £100 it pays switchers towards it too. Nationwide's FlexDirect* may give a bigger 0% overdraft, credit score depending, but only for a year (it's 50p/day after so try to clear by then). Eligibility info: Top 0% overdrafts.


Shift it to a 0% credit card. A few cards let newbies 0% money transfer – ie, pay cash into a bank so you can pay off the overdraft and owe the card instead. Virgin is 36 months 0% for a one-off 4% fee, MBNA* is 24 months but with half the fee (1.94%). Our Eligibility Calculator shows your acceptance odds.
Follow the golden rules, though. (i) You must ask for a 'money transfer' to do this, don't just withdraw cash. (ii) Never miss a min monthly repayment or you can lose the 0% deal. (iii) Ensure you repay before the 0% ends or they jump to 22.9% rep APR. Full help in our Money Transfers guide.
7. Free travel insurance bank accounts.
The Nationwide FlexAccount* is fee-free and includes Europe travel insurance for the account holder(s) up to age 74, (which is when travel insurance gets expensive). You can upgrade to world cover for £40. Full eligibility info and more options in Best Bank Accounts or see Cheap Travel Insurance to compare.

Or pay £10/mth and the Nationwide FlexPlus* gives worldwide family travel insurance, plus smartphone insurance for all the family (kids must live at home) and European breakdown cover. A family needing 'em all could pay £600/yr separately. See Top Packaged Accounts for more options.

As with all travel policies, disclose pre-existing conditions.
8. Fed up with banks? Want something different?
Here, we factor in both perks and the rating given by Ethical Consumer, which evaluates behaviour on the environment, human and animal rights, politics and investments.

Here two building societies do well – Nationwide*, its deals I've already featured (see point 7); and Norwich & Peterborough*, its debit card allows cheap spending abroad.

Or for a real change, use a credit union. These are local savings and loan non-profit co-operatives. But while there are about 500 credit unions, not all offer current accounts, so check yours.
9. Can't get a bank account? There is a way.
Sadly more than million people in the UK are unbanked. Yet as long as you've ID you should be able to get an account, though you need to ask the right way. See our full Basic Bank Accounts guide for step-by-step help.
10. Couples can do it better together...
And finally, as most bank accounts need a minimum pay-in to get it, if you're a couple living together in a trusting relationship, you can max the gain by working together.

For example, one of you could get a Santander 123* current account, using it for savings and getting cashback on bills. The other could get, say, Halifax Reward* to get the free £125 and £5 each month.

Or one could get Nationwide's FlexAccount* for the travel insurance, but make it a joint account so you're both covered. Joint accounts link your credit files, so don't do it if one has a poor history.
PS: Changing bank doesn't stop you reclaiming for mis-selling.
You can still ditch, switch, then reclaim if you were mis-sold. Full help and free template letters in our Reclaim Packaged Bank Account Fees and Bank Charges Reclaiming guides (avoiding bank charges in the first place is even better though).
* Using these links helps the site stay free to use, as they're 'affiliated links' which invisibly take you usually via affiliate linkage or commercial money sites, which then pay this site. You shouldn't notice any difference, the links don't impact the product at all and the editorial line (the things we write) is NEVER impacted by the revenue. If it isn't possible to get an affiliate link for the best product, it is still recommended and still included. The following links, Club Lloyds, Clydesdale Bank, First Direct, Halifax, Marks & Spencer, Nationwide FlexAccount, Nationwide FlexDirect, Nationwide FlexPlus, Norwich & Peterborough, Santander 123 , The Co-op Bank, and TSB are identical unaffiliated links provided for the sake of transparency. Click on the following link for more details on how this site's financed.