Free Wi-Fi
Find public wireless hotspots to get online for free
Get Our Free Money Tips Email!
For all the latest deals, guides and loopholes - join the 12m who get it. Don't miss out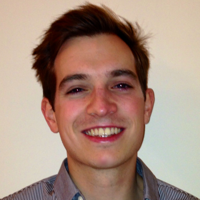 Updated 9 Nov 2017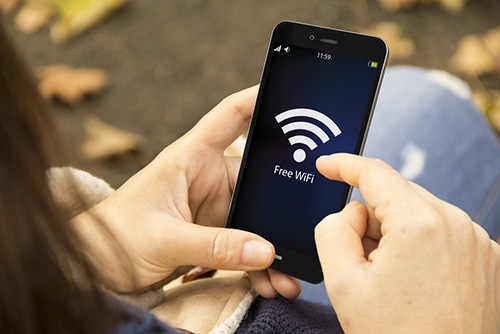 If you want to get online when you're out and about, it's possible to find thousands of free, legal hotspots in cities and towns across the UK.
This guide outlines where you can find free Wi-Fi and how to access it, what to watch out for when you're using it and the free Wi-Fi options you may be able to access via your mobile or broadband provider.
Do you need mobile broadband instead? Free Wi-Fi's often the best way of getting online when you're out and about – it's easy to find, and of course the price is unbeatable. But if you're struggling to find a hotspot or need a more reliable connection for a laptop or tablet, you may need to mobile broadband instead.
Free Wi-Fi need-to-knows
Before you log on, it's important to understand how free Wi-Fi works. Here are the basics:
Wi-Fi hotspots allow you to access the internet remotely, often for free

A Wi-Fi hotspot enables your mobile, tablet or laptop to connect to a broadband signal through the air, without wires, if you're within range of the access point.

You'll find Wi-Fi hotspots for accessing the internet dotted around most towns and cities at various private and public locations. These tend to be open hotspots that anyone can join (under certain conditions) and are usually free. It's the same principle that applies when you're at home – you're just tapping into a much bigger signal this way.

There are millions of hotspots across the country which are free to access. If you're trying to get online when you're not at home, your best bet is to try and find one so you don't have to pay – but there are drawbacks:

You can't find them everywhere. Many places inevitably aren't covered by a hotspot – some rural areas, for instance.

Most require you to register. While access may be free, you'll still have to sign up to access most hotspots. This can be a faff, especially if you're in a hurry.

They're no good if you're constantly on the move. You usually have to keep connecting to new hotspots, which can be time-consuming and disruptive.

Your use can be restricted. Often hotspots will have restrictions on how long you can use them, while some websites and downloading may be blocked.

If any of these are likely to be an issue for you, then it may be better to use your mobile phone's 3G or 4G connection or consider paying for a Mobile Broadband connection.

You'll find free Wi-Fi in all sorts of places – in some, it's citywide

Public Wi-Fi hotspots can be found in most populated areas – in pubs, cafes and restaurants, at train and underground stations, in libraries and even on trains, coaches and planes in some cases.

Citywide Wi-Fi is also emerging – York and Glasgow, for example, launched it in May and July 2014 respectively. There's no comprehensive list of which cities are doing it, but a quick search for your region on Google may tell you if one in your area is.

The public hotspots are commonly free, although you may have to sign-up to get access. See Free Wi-Fi providers for more info on the major players.

March 2016 saw the completion of a nationwide project implementing free Wi-Fi across 1,000 public buildings, including London's Imperial War Museum, the National Gallery and the Natural History Museum. There's a handy map showing the exact premises where it's become available.

Your workplace, university or school may have Wi-Fi too, although these are rarely open hotspots and will require a login or password in most cases.

You can often get access to free Wi-Fi via your mobile or broadband provider

Many broadband and mobile providers bundle 'free' Wi-Fi hotspot access in with their packages, which means you can get better free Wi-Fi when you're out and about. Typically, this can mean unlimited rather than limited access, less hassle when logging on or access to premium hotspots.

Exactly what you'll get depends on your provider and your plan – some older tariffs in particular may not include this. But if you've got BT, Sky or Virgin broadband, or a mobile contract with EE (Orange/T-Mobile), O2, Three, Virgin Mobile or Vodafone, it's worth checking. See below for our full breakdown of what each provider offers.

You can track down free hotspot locations online

There are several apps and websites dedicated to rooting out public hotspots across the country, which can be useful if you know in advance where you'll be wanting to get online.

One of the most popular is WiFi Map, which lets you find free local spots around you from the 100 million available on its global database. Its free iOS and Android apps have decent feedback.

It's also worth trying out the free Wi-Fi sharing community, Instabridge.

Be secure – beware cyber-hacking and thieves

While it's great to find a free wireless network accessible to everybody, open hotspots aren't as secure as private ones, so be wary of entering sensitive information when connected to one. Here are a few safety tips to keep secure when browsing:

Consider using a 'VPN' for added security. Opera's free desktop browser includes one, and the company also has free VPN mobile apps.
Avoid using online banking or making purchases which require your card details through public Wi-Fi.
If you're entering personal info, check for HTTPS to make sure the website you're using is secure – this is signified by a locked padlock in the address bar on browsers such as Google Chrome and Internet Explorer. It encrypts data to ensure it cannot be intercepted so in theory any personal information you enter will be much safer.
Be wary of people looking over your shoulder if you're typing in log-in details.
Make sure your antivirus software is up-to-date.
Never leave your computer logged in once you're finished.
Keep an eye on your stuff at all times – you'll become a target for pickpockets if you look like you're too focused on your laptop.

See CNet and Macworld for detailed advice on staying safe when using public Wi-Fi.

There are often limitations on usage

Many Wi-Fi providers set restrictions on the speed or use of their network, particularly if you aren't paying. It's not uncommon for 'free' users to be given a time limit or a lower bandwidth speed, particularly compared with 'paid' customers.

In most cases public hotspots will also have filters in place – these block adult-only and illegal content, which means no naughty websites or downloading copyrighted content, but they can also occasionally block legit websites too.

Downloading large files or streaming things such as movies can also be blocked (or at least be made very slow) – this is often restricted to avoid slowing down other users.

Many hotspots require you to sign up and give them your details – watch out for marketing spam

With many free hotspots you'll be required to register in order to get access. This will usually involve giving your name, age, email address and sometimes phone number.

Providers often make their money back by selling your details to marketers or trying to flog you products or "offers", so make sure you remember to opt out of any marketing emails/calls/texts if you don't want to be bombarded. If you use free Wi-Fi a lot, you may also want to set up a dedicated free email address so your regular email account isn't deluged with spam.

If you can't get free Wi-Fi, you can try 'tethering' via your mobile

When you're looking for somewhere to get online with your tablet or laptop but it's not possible to find free Wi-Fi, it's possible on most plans to connect through your smartphone's data signal – a process known as tethering.

Any data you use while tethering will come out of your monthly allowance though, so make sure you watch how much you're using. For a list of networks' tethering policies and more info about how it works see the Mobile Broadband guide.
Free Wi-Fi providers
There are millions of hotspots across the UK. Many are operated independently – but there are several major providers which offer free Wi-Fi, either to everyone or to existing customers of certain mobile or broadband companies.
O2 Wi-Fi
Free for everyone, not just O2 customers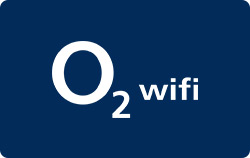 Set up, unsurprisingly, by the mobile network, O2 Wi-Fi is pretty widely available across the country. You'll typically find one of its hotspots in the branches of chains like McDonald's, Costa Coffee and House of Fraser.
It's free to use for everyone, but you'll need to register using your mobile number; find out how to get started here. Once you've connected to one of its networks for the first time it should remember your device in future, so you shouldn't need to log in.
O2 customers with compatible devices also now have access to O2 Wi-Fi Extra, which automatically connects you to an O2 Wi-Fi hotspot when this would be faster than using mobile data.
Key info
BT Wi-Fi
Free for BT, and some EE and Vodafone, customers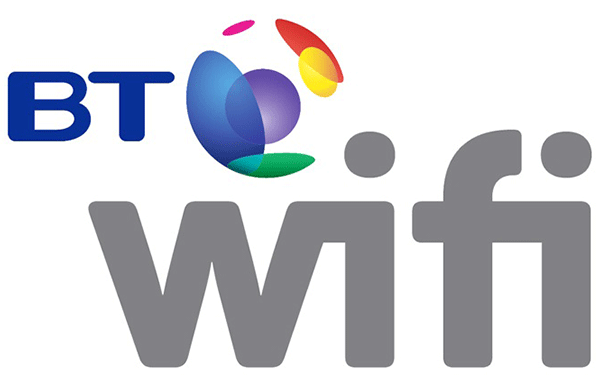 BT Wi-Fi (formerly BT Openzone) is the country's largest single network of public hotspots, with over five million across the UK and more abroad. You'll typically find them in airports, hotels, coffee shops, motorway service stations and city centres.
You'll also find them in and around the homes of most BT broadband customers – BT routers portion off a small amount of bandwidth for sharing with other BT customers nearby. BT has said this is secure and doesn't open up the private part of the network in your home, and it can be turned off if you don't feel like sharing. However, if you opt out you can't access BT WiFi hotspots.
BT Wi-fi isn't free for everyone. All BT broadband customers, and EE and Vodafone customers with it included in their plans, get it free – otherwise, you can pay for access by buying a pass.
Key info
Where to find one: BT Wi-Fi directory
Limitations: Fair usage policy of 10,000 mins/month, after which you're required to re-login every 30 minutes. The policy also doesn't allow you to send or download large files.
Free: To BT broadband, business and mobile customers and some EE and Vodafone customers, depending on their contract.
Paid passes: PAYG: 1hr for £4; 1 day for £10; 5 days for £25; 30 days for £39. PAYM: £30/mth on a 3mth contract; £15/mth on a 12mth contract.
The Cloud/Sky WiFi
Most hotspots free for everyone but some charge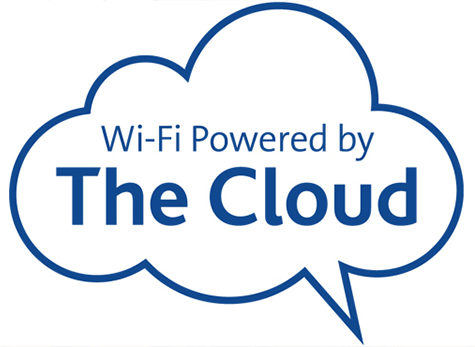 One of the fastest growing Wi-Fi networks, Sky-owned The Cloud has over 20,000 hotspots all over the UK, including at 79 London Overground stations. You'll also find them at lots of high-street chains, such as Pret a Manger, Caffe Nero and Wagamama.
Most Cloud hotspots are free to use, and you'll always be told when you log on if the one you're using isn't. Prices are set by the venue. Some hotspots give free users a limited amount of surfing time.
It has a handy app for compatible devices that helps you find hotspots. Once you've created your account and registered your device through the app, it'll automatically connect you when you're in range of one.
Key info
Where to find one: The Cloud Hotspot Finder
Limitations: Varies by hotspot – some are time-limited.
Free: Most hotspots free for everyone but venues can set charges.
Paid passes: N/A.
Virgin Media Wi-Fi on the Tube
Free for EE, O2, Three, Virgin Media and Vodafone customers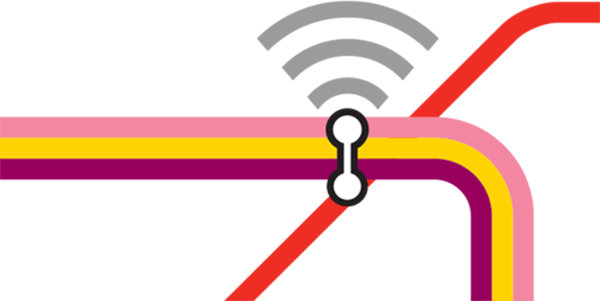 In the run-up to the 2012 Olympics, Transport for London introduced Wi-Fi at a number of London Underground stations. It's now available at 250 stations across the network, powered by Virgin Media.
If you've got broadband, phone, TV or a mobile plan (including pay-as-you-go users) with Virgin, you can access it free. But Wi-Fi access is also free for EE, Vodafone, O2 and Three customers. If you're not a customer of any of these providers, you can buy a day, week, or month's pass to get access.
After the first time logging in via the hotspots portal, you'll connect automatically every time you're in range and you've got Wi-Fi turned on.
It will only work in the tickets halls, corridors and on platforms, not in the tunnels themselves – so you are only likely to be able to browse websites, email and social media, and any big downloads, such as streaming movies, are unlikely to work.
As well as getting access to WiFi on the London Underground, Virgin Media customers have access to more hotspots with the Virgin Media WiFi app.
Key info
Where to find one: Tube stations with Wi-Fi
Limitations: No data limits for free or paid for customers.
Free: To Virgin Media mobile, broadband, phone and TV customers; EE, Vodafone, O2 and Three customers.
Paid passes: One day for £2; one week for £5; two months for £15.
Eduroam Wi-Fi at educational institutions in 89 countries
Free for students at a participating institutions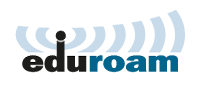 Initially launched as an initiative to bring shared Wi-Fi to the education community in Europe, Eduroam has now spread to 89 territories worldwide.
It allows students, researchers and staff from participating universities, libraries, research centres and other educational establishments to get online at any Eduroam-enabled institution. There are over 1,700 hotspots in the UK alone – check with your own place of study whether it's part of the scheme.
Contact the IT administrator at your institution to get your login details. If you've connected to an Eduroam network before, then next time you're in range of one and connect to it, in most cases you should be automatically logged in.
Key info
Where to find one: At institutions in 89 countries
Limitations: Varies by hotspot.
Free: Free to students, staff and others at qualifiying institutions.
Paid passes: N/A.
Free Wi-Fi via your mobile or broadband provider
Often it's possible to get much better access to free Wi-Fi via your existing mobile or broadband provider. The tables below show what the major providers offer and how to get connected.
Free Wi-Fi for existing broadband customers
| Broadband provider | Hotspot provider | Details | How to get it |
| --- | --- | --- | --- |
| BT | | Unlimited Wi-Fi at BT Wi-Fi hotspots. | Broadband customers automatically opted in. Login manually with your BT ID or use the app to connect. |
| Virgin Media | Virgin Media Wi-Fi | Unlimited access to Wi-Fi at London Underground stations and other Virgin Media hotspots.. | Select the Virgin Media icon and choose "Virgin Media Broadband customer". Sign in using your My Virgin Media username and password. |
Free Wi-Fi for existing mobile customers
MOBILE PROVIDER
HOTSPOT PROVIDER
DETAILS
HOW TO GET IT
EE (includes Orange and T-Mobile)
BT Wi-Fi

Some old plans include access to BT Wi-Fi hotspots but new plans don't.

Text "open" to 9526 and you'll receive a text with login details. When connected, select EE, Orange or T-Mobile from the dropdown and enter your username and password.

Virgin Media Wi-Fi
All active customers1 get unlimited access to Wi-Fi at London Underground stations.

Compatible devices should automatically connect to EE WiFi-Auto hotspots on the underground. Customers with other devices can access Virgin Media underground hotspots by connecting manually. Instructions are on the EE website.


O2
Virgin Media Wi-Fi
All active customers1 get unlimited access to Wi-Fi at London Underground stations.
Most current phones with O2 sims will connect automatically. If yours doesn't, register for O2 Wi-Fi using your number at one of its hotspots. Connect to the Virgin Media Wi-Fi hotspot, select O2 from the dropdown,and enter your mobile number.
Three
Virgin Media Wi-Fi
All active customers2 get unlimited access to Wi-Fi at London Underground stations.
Go to your My3 account and select "free Wi-Fi on the underground". It can take up to 48 hours to activate. Connect to the Virgin Media Wi-Fi hotspot and select Three from the dropdown. Log in using your Three number and the password.
Virgin Mobile
Virgin Media Wi-Fi
Unlimited access to Wi-Fi at most London Underground stations.
Download the Virgin Media WiFi app to connect automatically.
Vodafone
BT Wi-Fi
Red Extra 4GB + Pay monthly plans come with access to BT Wi-Fi hotspots.

Once you're in range of a hotspot, make sure Wi-Fi is activated on your device and choose 'Auto-BTWifi' from the Wi-Fi options. After you've connected for the first time, your phone will automatically connect to one whenever you're within range.

Virgin Media Wi-Fi
Access to hotspots at London Underground stations3.

If your Wi-Fi is switched on it should connect automatically.


1. PAYG customers must have topped up within the last 30 days. 2. PAYG customers must have used their phone service within the last 30 days. 3.Only Vodafone customers who get data as part of their plan are eligible.